Creating a strong digital team is integral to the success of any company. Digital is the future, and much of your company's marketing efforts and sales pushes will come from this sphere. Having the right people can ensure that your digital department runs like a well-oiled machine, while the wrong hires or empty chairs in certain areas will leave your business severely handicapped. Whether they're working as a remote freelancer or sitting in the office 9-5, make sure you have these 5 people on your team if you want your digital department to thrive.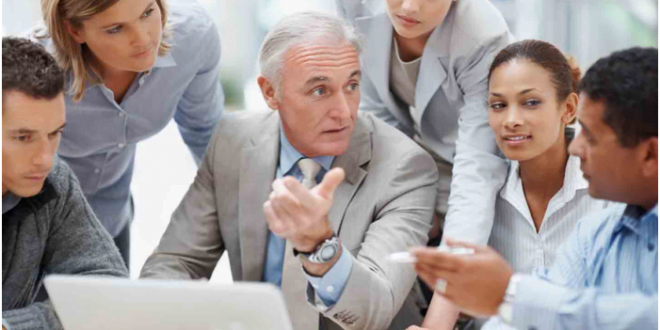 A Design Wizard.Web designers like designers from http://www.nothingbutweb.com.au/ for example are absolutely crucial to your business, as they are the foundation on which your successful website will be built. A designer plans and implements the look of your website, the way it functions, and the coding and software involved in ensuring that your site runs absolutely perfectly as soon as it goes live. Your designer should have a creative mind, an ambitious attitude, and the ability to adapt to problems in the design process as they inevitably occur. They'll also have to work with the marketing side of the team and other departments to ensure that the website is completely in line with the aims of the business as a whole.
A Content Expert. While the designers and developers will make sure that the website looks good and runs well, it's the content creators who fill the website with the goods that will keep customers clicking. This person will be a skilled writer, and comfortable with all forms of digital media. They'll be able to easily adapt to different forms of content, and have an innovative mind that quickly comes up with exciting new strategies for the company's content. Blog articles, social media posts, videos and copywriting will all fall under the expertiseof a high-quality content creator.
The Data Analyst. If you want to know how well your digital content and website are performing, you'll need an expert in data analysis to sift through all of the information. They'll be able to understand what your goals are for your digital marketing campaign, and then carefully measure the results of each campaign as compared to your targets. They'll then be able to make recommendations on how to improve your content and campaigns to get the best possible results.
A Tech Know-It-All. Even the most creative, agile minds can sometimes have difficulty with the more technical aspects of digital technology. That's where a technical specialist comes into play. They can keep an eye on your website's coding, understand where the software's is going wrong, and make relevant updates when necessary.
A Social Media Manager. Because social media is one of the most important digital spaces for business marketing right now, every company should have a position open for an experienced social media specialist ready to focus on these platforms. They'll take the digital team's overall marketing strategy and apply it directly to social media, engaging with customers and ensuring that the business social media pages are always up to date on the latest trends. This person should likely have a strong social media presence of their own which reflects their understanding of the platforms.