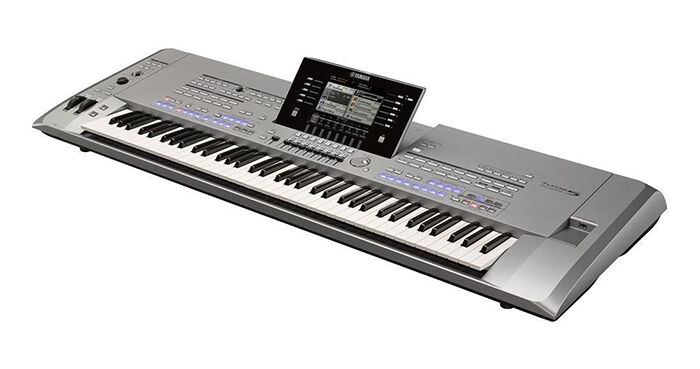 Yamaha, since decades is a stand-out name in the musical instrument industry as it continues to deliver exceptional products. The company is particularly known for its keyboards. Be it a professional or an amateur, Yamaha's keyboards are available for everyone. The only thing is that you should know how to pick the model that is right for you.
For example, an amateur shouldgo for EZ-200. This keyboard has over 100 built in songs which you can be learnt with the help of lighted keys. Here, the need to read music to play is done away with and so is the need to memorize it. Such a keyboard is a great opener as most of us are awry of reading the music right at the start of our learning sessions.
Yamaha PSR keyboards are an excellent choice for somebody who has mastered a few tricks on the keyboard but is still not an expert. It has enough features to keep any player happy. It can also be connected to a computer through the USB port which can be used to exercise many exciting and creative options. Simply connect to your computer, open your favourite music software program and hit PLAY. Apart from this, the Yamaha PSR also allows you to record multi-track recordings. Now that's something to look forward to, isn't it!
Now comes the big guy, for the big boys. If you think you are a master, go for Yamaha DGX-260. With 88 weighted hammer keys, the DGX-260 feels more like a piano than a keyboard. The keys of this keyboard have a heavier touch on the lower notes, and the lighter touch to the higher ones. Along with a wood stand, the DGX-260comes with a large LCD screen, which can display both lyrics and notes. Having all the features of a PSR, it surely gives a feel to its user equivalent to that of a real grand piano.
No matter if you are an amateur or an expert, there' s only one place you need to visit next time you are thinking about learning to play keyboard-Academy of Music. Proudly serving the community since 1981 Academy of Music are a specialized music school and instrument store conveniently located at 1037 College Street West in Toronto. It's not a fancy place. There are no bells, no whistles. There are just Pianos, guitars, and just about any other instrument you'd like to learn to play. At Academy of Music, it's all about the music. Just music. With over thirty years of excellence that is supported by an incredible team of instructors, Academy of Music has an even more impressive collection of students. Contact them today to inquire about the cost of lessons on rates that are less thanany other music school in Toronto.