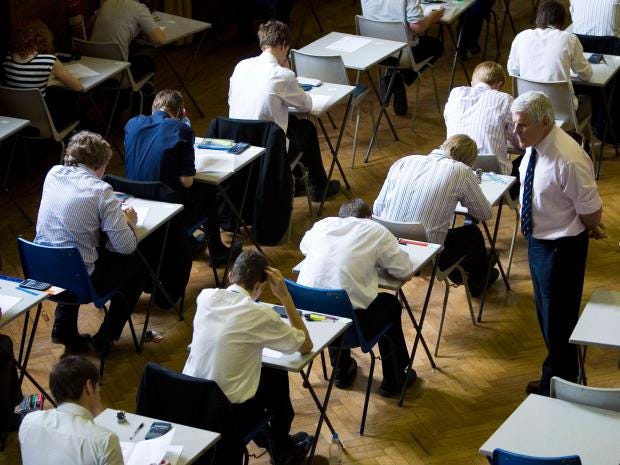 As thousands of students across the country receive their GCSE results this week, secondary school heads will also be celebrating or commiserating how well their school reflects in terms of grades.
Official government data last year named The Blue Coat School in Liverpool as the top performing state school in the country, closely followed by Colyton Grammar School and Kendrick School in Reading.
Thomas Telford in Shropshire has ranked as the top performing non-selective comprehensive state school for a number of years. On GCSE results day this week, headmaster Kevin Satchwell announced that 98 per cent of his pupils achieving A*-C grades, despite a nationwide fall in pass grades.
The non-selective school came out even higher than consistently top ranking girls' grammar, The Henrietta Barnett School, which came second in the country for provisional rankings of schools by last week's A Level results.
While official tables based on this year's GCSE results are not yet available, Data supplied by individual schools to The Telegraph offers an early indicator of which schools scored the best in terms of A*-C grades.
The schools are ranked by selective and comprehensive institutions; some of the results have been excluded due to incomplete data.
The top 100 for each type of school are named as follows: