HIGHLIGHTS
Google acquired Bengaluru-based Halli Labs this week
It's the latest AI-focused startup to get acquired
Here's the list of all such startups that have been acquired
Whether it's Microsoft trying to help Indian farmers predict when it's going to rain, Google improving its multi-lingual translation service, Facebook trying to figure out who you should be friends with next, or IBM's Watson trying to change the health industry, global giants are increasingly betting on AI (artificial intelligence) to expand and perfect their services.
But even as these companies — and many more — race to be the frontrunner in the nascent AI space, many believe that it will take years of efforts to fully realise the potential and reap benefits of how this growing technology will shape the products of today and tomorrow.
In doing so, companies are aggressively looking at talents and startups to bring them on-board — or put their money in — and incorporate their learnings. In fact, dozens of startups focused on AI solutions have been bagged by Apple, Google, Microsoft, Facebook, and Amazon among other companies in the past years.
We've a run-down on all the popular AI-focused companies that have been acquired by the giant. As you will notice in the list, these acquisitions only go far as back as five-six years, reaffirming how nascent this space is.
Halli Labs
Google took many by surprise this week when the news got out that it has acquired the Bengaluru-based AI startup. Much about the four-month old startup remains unknown, but we know that some of its founding members came from marketplace Stayzilla. Halli Labs is joining Google's Next Billion team, which aims to solve the last mile problem by serving people from emerging markets.
Tuplejump
Apple confirmed last year that it had acquired the small Indian machine learning company. Back in the day, Tuplejump offered software services to store, process, and visualise data.
Kitt.ai
China's conglomerate Baidu acquired Kitt.ai, a startup based out of Seattle that works on chatbots and voice-based applications across several platforms.
Lattice Data
Apple acquired Lattice Data, a startup that uses AI to mine "dark data" — the kind of data that is collected by not used normally for broader purposes earlier this year.
MindMeld
Cisco purchased MindMeld, an AI startup that creates "conversational interfaces" through bots and voice-powered assistants. At the time of the acquisition, MindMeld's API was being used by over 1,200 companies including Samsung, Google, Intel, and Spotify.
Sonalytic
In March this year, Spotify said it was acquiring Sonalytic, a startup that uses machine learning to offer improved music recommendation.
RealFace
Earlier this year, Apple acquired Israel-based startup RealFace, which developers deep-learning based face authentication technology. Before the acquisition, RealFace was betting big on making passwords redundant.
RavenTech
The Chinese startup that is working on similar capabilities as Amazon's Alexa was acquired by Baidu earlier this year. The company also has an AI-based app called Flow.
Kaggle
Google acquired the online service Kaggle earlier this year. The company hosted data science and machine learning competitions prior to its acquisition.
Maluuba
Microsoft kickstarted the year by announcing it is buying deep-learning startup Maluuba. The Montreal-based company, Microsoft said, offers "one of the world's most impressive deep learning research labs for natural language understanding." Before the startup was acquired, it was working on making advancements toward a more general AI by creating "literate machines that can think, reason and communicate like humans — a vision exactly in line with ours."
Harvest.ai
Amazon quietly acquired the San Diego-based startup earlier this year. The startup uses machine learning to analyse user behavior around a company's key intellectual property.
Geometric Intelligence
Uber acquired the New York City-based company late last year, as it worked on expanding its AI efforts. Geometric Intelligence was said to work on solutions that could accurately estimate rider locations and travel times, and also help Uber in its self-driving project.
Masquerade Technologies
Facebook acquired Masquerade Technologies after the startup's app that offered Snapchat-like selfie filters gained popularity among young customers.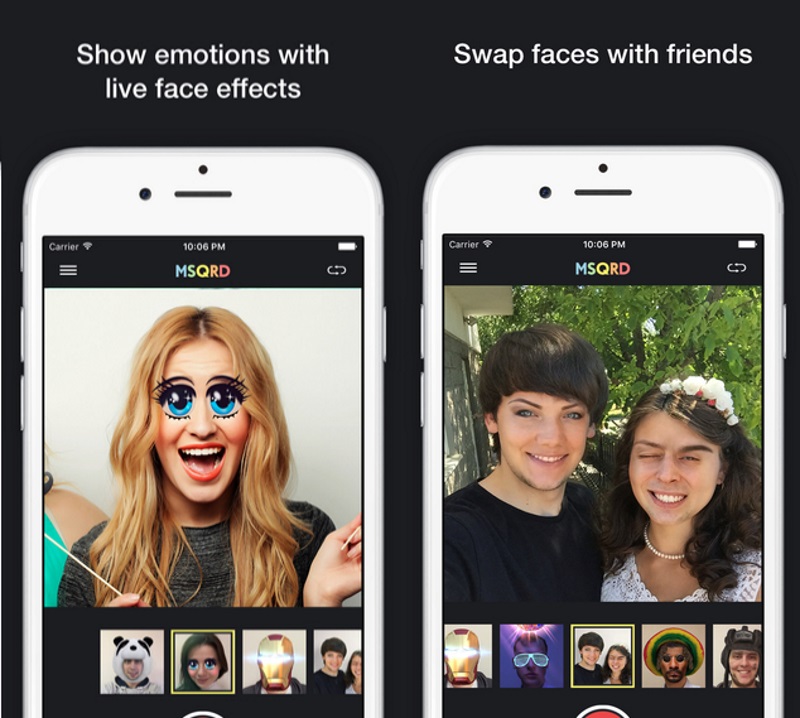 Zurich Eye
Before it was acquired by Facebook, the startup enabled machines to "independently navigate in any space." The startup intended to enable "machines to see." Much about the company remains unknown.
Nervana Systems
Before it was acquired by Intel, Nervana Systems focused on offering AI solutions that could be integrated directly into the silicon.
Wise.io
General Electric acquired Wise.io late last year. The startup offers machine-learning services to help businesses find patterns in their large trove of data stores.
API.AI
Google bagged the two-year-old startup last year after being impressed by its "fast adoption of the technology from people building conversational interfaces for chatbots, connected cars, and smartphone devices among others."
Genee
Microsoft acquired the AI-powered scheduling tool Genee last year. The company said at the time it would use Genee's solution directly in its cloud productivity suite Office 365.
Magic Pony
Twitter acquired the London-based machine learning firm last year. Magic Pony offered tech to improve low-quality pictures and videos on the fly by using machine learning.
SwiftKey
Microsoft acquired SwiftKey, an AI-focused startup that makes popular keyboard app for Android and iOS users. Using machine learning, SwiftKey is able to predict the word you're typing, and the word which will follow it, helping customers with saving time.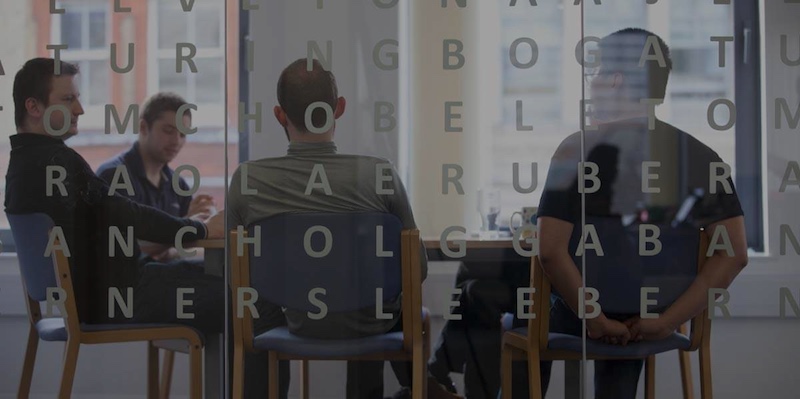 Emotient
Apple acquired Emotient, a software company that specialises in reading users' facial expressions as they worked at a computer. The startup could then break down the expressions and predict how much attention the user paid to certain kind of content.
Whetlab
The five-person Cambridge-based artificial intelligence startup was acquired by Twitter in 2015. The company was working to make it easier for other firms to "tune" their machine learning efforts.
Perceptio
Before Apple acquired the startup in 2015, it was working on developing AI systems on the device itself without requiring access to cloud.
AlchemyAPI
IBM Watson, the artificial intelligence platform acquired the Denver-based company in 2015. This enabled IBMWatson to get access to a community of over 40,000 AlchemyAPI developers, who were working on systems that "learn and interact naturally."
Equivio
The startup, acquired by Microsoft, offered text analytics service for legal and compliance. It used machine learning to identify documents that needed legal and compliance needs.
Timeful
Google acquired Timeful, a startup that offered smart scheduling using machine learning. The app would analyse your schedule and also encourage you to achieve your specific goals.
Concept.io
Apple acquired Concept.io in mid-2014, and immediately discontinued the startup's streaming-content app Swell. The app, before it was taken down, offered personalised news feed, and looked at the users' behavior on how they consumed it.
Vocal IQ
Before getting acquired by the iPhone-maker in 2015, Vocal IQ was building digital assistants using machine learning techniques to recreate the type of talking computers that appear in your favourite Sci-fi movies.
DeepMind Technologies
In one of the largest acquisition of any AI-based startup, Google acquired DeepMind Technologies in 2014. The London-based AI company specialised in advanced algorithms and systems neuroscience.
Face.com
In one of the earliest AI-focused acquisitions, Facebook acquired Face.com in 2012. The Israeli company offered facial recognition technology.
["Source-gadgets.ndtv"]