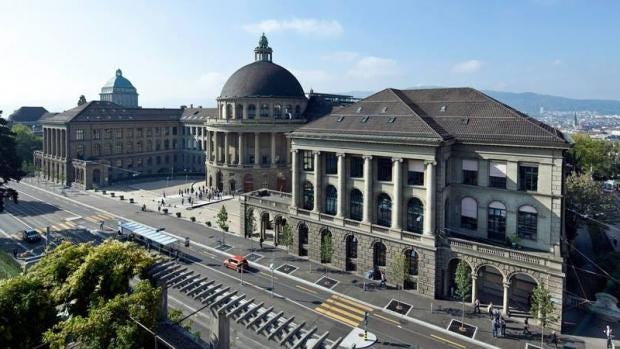 Continental Europe's universities have presented a "mixed picture" in this year's Times Higher Education (THE) World Reputation Rankings, largely down to the success of institutions from across Asia.
While four of Germany's six institutions have dropped down the complete 100 list of the world's most reputable universities, this year is the first time there are six German institutions within the top 90.
This marks a "generally positive" trend, said THE, since four German universities appeared in the first set of reputation rankings in 2011.
Top 10 reputable universities in mainland Europe:
(with accompanying world ranking) 
ETH Zürich (Switzerland – 19)
Lomonosov Moscow State University (Russia – =30)
LMU Munich (Germany – =40)
École Polytechnique (Switzerland – 48)
Delft University of Technology (Netherlands – 51-60)
Heidelberg University (Germany – 51-60)
Humboldt University of Berlin (Germany – 51-60)
Karolinska Institute (Sweden – 51-60)
Technical University of Munich (51-60)
University of Amsterdam (Netherlands 61-70)
With the UK having lost two institutions – Bristol and Durham – the Netherlands has also dropped back, with four of its five losing their positions in the list.
Denmark and Finland, meanwhile, no longer make the top 100 at all, despite having one university each in last year's rankings. However, Sweden has two universities in the top 100 for the first time since 2013, up from a single representative last year.
France has also seen a strong performance with five of the nation's institutions making the top 100 this year, and Insead in Fontainebleau making its first appearance.
In many cases, THE said European universities achieved similar or higher scores than last year, but failed to improve as rapidly as those across Asia. Where last year, ten Asian universities made the top 100, this year, 18 have made the cut.
Editor of the rankings, Phil Baty, described how the rise of Asia has become "something of a cliché" in recent times.