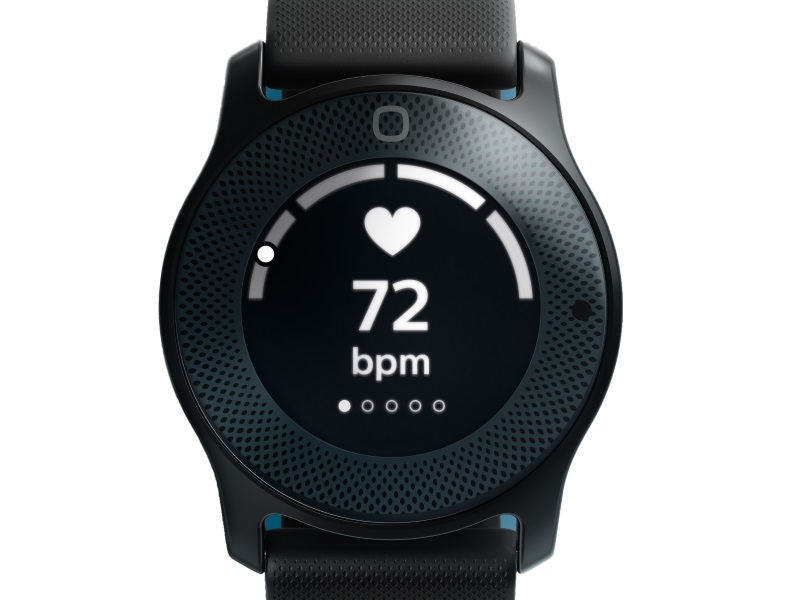 In a move that is unlikely to come as a surprise to anyone, healthcare industry's tech giant Philips has announced a range of smart products aimed at tracking your various health parameters. The range of products is designed to work in sync with the Philips' HealthSuite app, which is currently available for both Android and iOS.
The range of devices announced by Philips is meant for home-use and includes a watch, a blood pressure monitor, a weighing scale that calculates body mass index as well as estimates fat level of user's body, apart from an ear thermometer. The watch features an always on display with Gorilla Glass protection, and Philips is touting a 4-day battery life, with the watch gaining up to 70 percent charge in 30 minutes. It is water resistant up to 1 atmosphere of pressure.
The health watch launched by the company tracks the user's activity, heart rate, and sleep patterns but doesn't have a touchscreen that can show your phone's notifications. The watch seems to lack some of the features that smartwatches usually offer and is meant solely for health-tracking purposes.
The blood pressure monitor is capable of measuring your diastolic and systolic blood pressure, as well as heart rate. There are two versions available, i.e. for wrist and arm, retailing for $89.99(roughly Rs. 6,000) and $99.99 (roughly Rs. 6,700) respectively.
The in-ear thermometer starts from $59.99 (roughly Rs. 4,000) while the weighing scale costs $99.99 (roughly Rs. 6,700).
Although the product lineup does not have any killer new features or extremely attractive prices, the reputation that Philips has in the health industry due to years of experience might very well help it overcome its competition and acquire a decent market share.
[Source:- gadgets.ndtv]