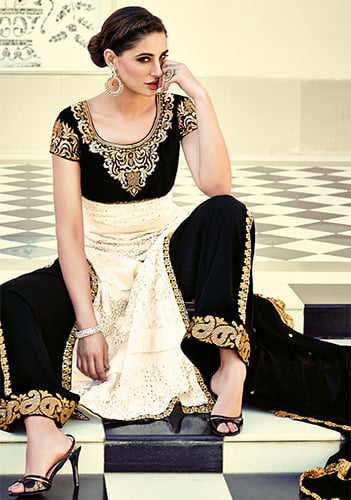 Nowadays, not only in India but women from around the corners of the world love to wear Indian salwar suits with various designs and styles available in the markets. And when winter is rushing forward at full fledge, nothing can be better in ethnic wears for women than velvet salwar suits. There are various styles and designs to explore in this category and provide the best protection during the winter season. From traditional thread works to awesome patterns and colour combinations, velvet pieces are on the top of the fave list line.
Velvet fabric is known for its warm and cosy adherence, soft and bushy texture, and awesome colour reflections. Catch out various styles to adorn velvet salwar suits to enjoy winter chills at best.
Thread Work Suits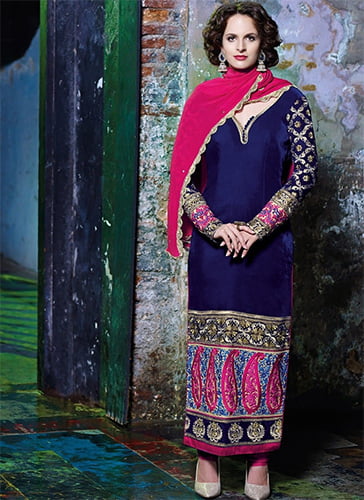 Intricate thread work looks fab in these velvet pieces and adorned by a large group of fashionistas. Tight thread work is necessary for these suits as the fabric is thicker than other. Thread work suits are little heavy and great for wedding ceremonies, engagement, special date nights and evening lawn parties.
Patch Work Suits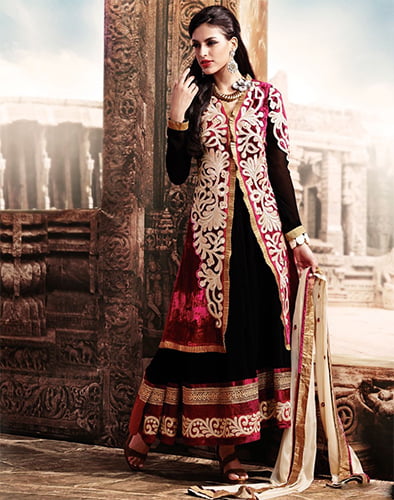 Another beautiful piece to fall for is patchwork suits. This pattern is widely followed and loved by craftsmen because it gives an exact look of vehement embroidery works and thread patterns. Adore this style with velvet suits for women and complement your attire with catchy chaand baali earrings, necklace and embellished pumps. You can also carry a short embroidered jacket with this style.
Bright Be The Colour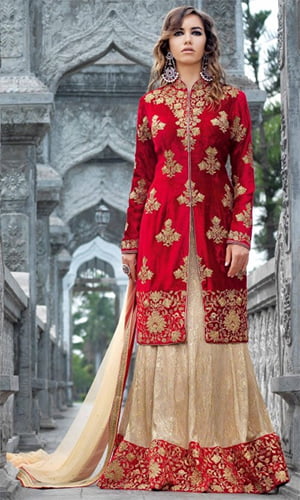 Velvet reflects colour in the most attractive way and this is what loved by every fashion enthusiast. Keep experimenting and never lose hope on adopting new colourful species.
Try teal, orange, pink, red, navy blue and related colours with this type of salwar and suits. Club your ethnic look with best hanging earrings and ditch the necklace this time.
Velvet Work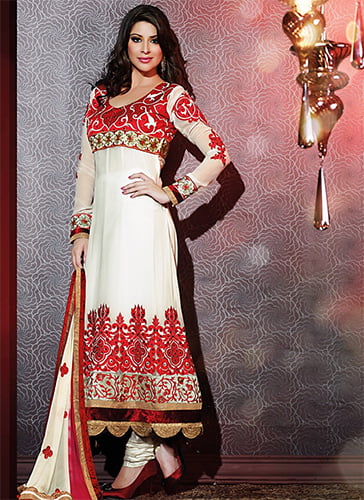 Another fascinating style is velvet work over any other fabric. Make sure the fabric is enough strong to hold the weight-age of velvet fabric. Bhagalpuri fabric is the best to serve you here. Traditional paisleys and stems are some typical patterns of same work.
Adore this style with contrasting velvet fabric and base fabric. For instance, choose deep blue over the beige shaded fabric. This will enhance the glow of your appeal.
Floral Pattern
Women love this type of patterns with thread work suits in velvet. Preppy colours are most opted numbers in these styles because it showcases the pattern more brightly. So, adore them with a deep coloured suit and complement your look with pearl earrings and white pumps.
Written By
PAROMITA SENGUPTA