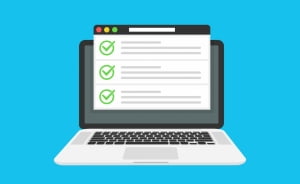 Do you need to build a simple contact form, or maybe want to create an in-depth survey for market research? Are you trying to come up with a form that allows you to collect information for online orders and payments?
If you need to build any type of forms, the main challenge that you'll face will be the fact that it requires code – more specifically both HTML and CSS, along with a bit of PHP. Unless you're a web developer you probably don't have much experience with any of those, which is why AidaForm might be just the alternative that you need.
"What is AidaForm?"
To put it simply, AidaForm is a platform that will let you create forms using a graphical interface. It does not require you to have any experience with code, and in fact you won't have to write or alter a single line of code yourself.
Instead in AidaForm you'll build a form by assembling blocks with the field elements that you want to add. Each element can be dragged and dropped into place, allowing you to structure exactly the type of form that you want.
Overall AidaForm is extremely intuitive, and it should only take you a couple of minutes to familiarize yourself with its features and build a form for the first time.
Features in AidaForm
The features in AidaForm are comprehensive, and will provide you with the means to customize your form for any purpose. With them you can:
Select one of the readymade templates as a starting point or begin from a blank form.
Add different types of fields to your form including lists, radio buttons, ratings, file uploads, Paypal payments, Google Maps, and more.
Verify that only real people are able to submit responses by incorporating a CAPTCHA field.
Apply unique themes to alter the appearance of your forms and customize them further by adjusting the font and color settings.
Receive notifications when data is submitted via your form so that you can check and process it.
View and analyze the data collected from your forms within the web-based interface itself and with the help of convenient data visualizations.
Export data as spreadsheets so that it can be viewed and processed using third-party software.
Integrate AidaForm with various other apps including MailChimp and Zapier.
All in all you will be hard pressed to find a more capable HTML form maker than AidaForm. It is versatile, easy to use, and powerful – and if you want to you can see that for yourself by trying it out. Don't worry you can use it for free so all that you really need is a few minutes to spare.