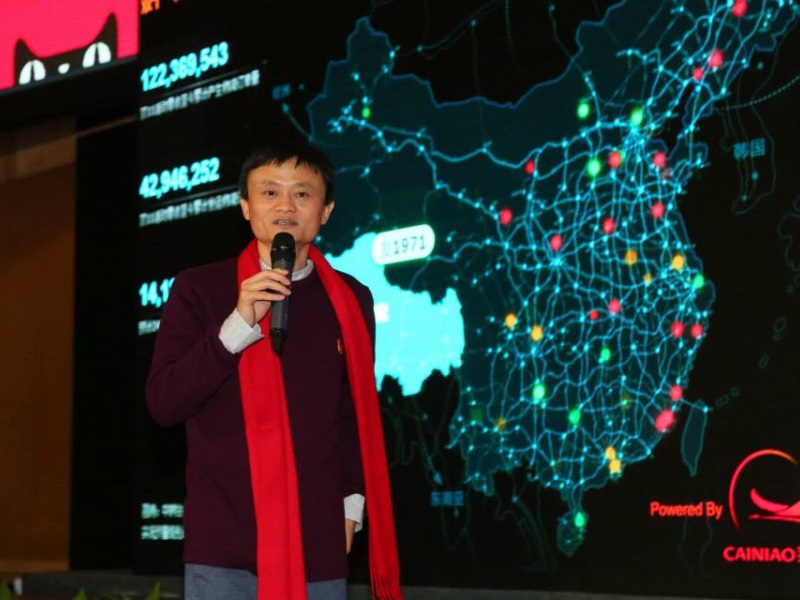 One of China's top businessmen, Alibaba founder Jack Ma, has been appointed by British Prime Minister David Cameron to advise him on business, Downing Street said Monday.
The announcement came the day before a four-day state visit to Britain by Chinese President Xi Jinpingand as Britain seeks to boost its business ties with the world's second-largest economy.
Cameron's spokeswoman told reporters the two would meet later Monday and that Ma, currently executive chairman of the Alibaba Group, would be joining the prime minister's business advisory group.
The e-commerce boss will "provide particular help and advice on how to get small and medium sized British businesses boosting their exports and in particular accessing Chinese markets through platforms like Alibaba".
Cameron and his finance minister George Osborne believe that close ties with China are vital to cementing Britain's economic growth in decades to come.
But human rights activists accuse the centre-right Conservative government of kowtowing to China and the state visit is expected to be accompanied by protests.
Cameron's Business Advisory Group had 19 members in July – most of them chief executives of top British companies, including the heads of BP, Easyjet and Rolls Royce.
["source-gadgets.ndtv"]