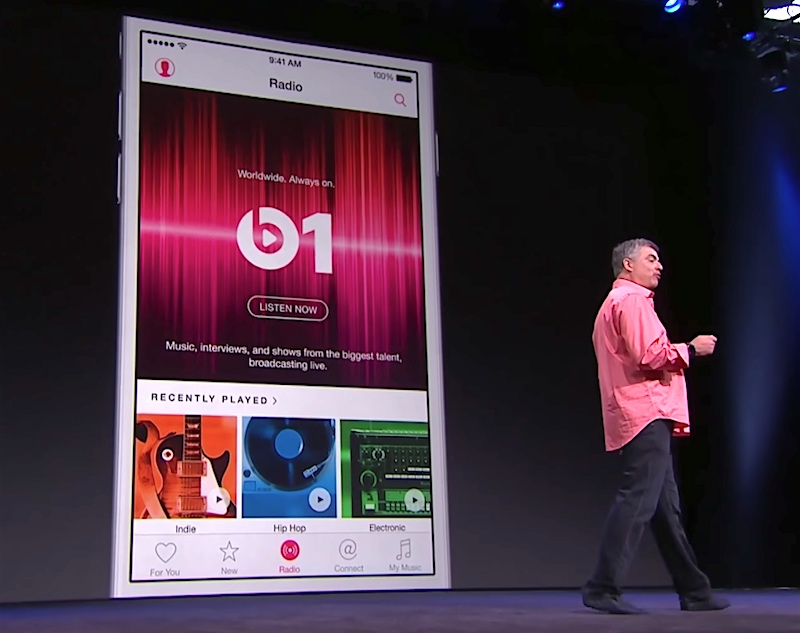 Apple may have plans to introduce more live streaming Beats radio stations to Apple Music. Recently filed trademark applications reveal the company's intention of adding four more radio stations to the music streaming service. Beats 1 radio is one of the headline features of Apple Music.
The speculation of the new Beats radio stations revolves around the company applying for trademarks with the US Patent and Trademark Office (USPTO) covering names and logos of Beats 2, Beats 3, Beats 4, and Beats 5 last month. The discovery of the applications follows a report from August by The Verge that claimed that Apple had negotiated licenses for up to five additional radio stations.
The company announced Beats 1 in July earlier this year as it launched Apple Music. The radio station, which can be accessed from Apple Music and iTunes, revolves around human curation by famous artists. Former BBC Radio 1 DJ Zane Lowe, DJ Ebro Darden, and Julie Adenuga currently work on Beats 1. The service, which plays continuously, operates in more than eight dozen nations.
"Broadcasting and transmission of voice, data, images, music, audio, video, multimedia, television, and radio by means of telecommunications networks; broadcast and transmission of streamed music, audio, video, and multimedia content by means of telecommunications networks," the description in one of the patent application reads.
So what does Apple plans to do with these additional stations? It's not very clear. Reports from earlier claim that the company could start offering content in more languages and widen its user base. Apple announced in October that Apple Music has 15 million users, with 6.5 million of them as paying subscribers. The company hasn't disclosed exactly how many of them actively use Beats 1.
["source-gadgets.ndtv"]