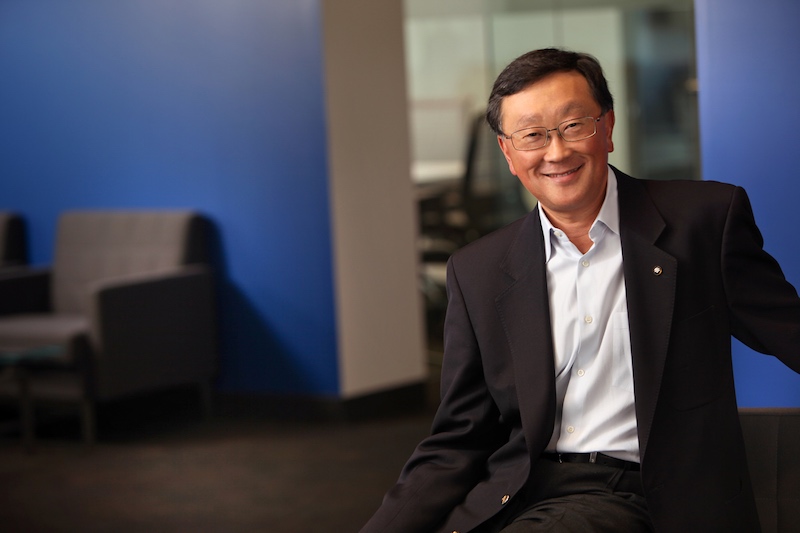 BlackBerry CEO John Chen has criticised Apple's approach to the privacy of users. Chen says that Apple should comply with governments and hand over the data of its users, when required, for the "greater good".
Chen wrote in a blog post that some tech giants continue to not work with the government on privacy issues. Pointing to Apple, Chen noted that Apple recently refused to a lawful access request in an investigation of a known drug dealer as it would "substantially tarnish the brand".
"For years, government officials have pleaded to the technology industry for help yet have been met with disdain." he wrote. "[…]We are indeed in a dark place when companies put their reputations above the greater good."
In the aftermath of revelations by Edward Snowden, Apple pledged to bolster its security. With the release of iOS 8, the company brought built-in encryption to its iOS devices, and claimed that even it cannot break the passcodes of users' devices to have access to their data. iMessages and FaceTime use end-to-end encryption as well.
While users have welcomed these moves, the company's approach has been criticised by many, including the United States Attorney General, and the FBI. BlackBerry, a company known for its high-end security complies with government regulations and has no problem handing over the data if sufficient government pressure was applied.
"We reject the notion that tech companies should refuse reasonable, lawful access requests. Just as individual citizens bear responsibility to help thwart crime when they can safely do so, so do corporations have a responsibility to do what they can, within legal and ethical boundaries, to help law enforcement in its mission to protect us," Chen added.
In the meanwhile, the debate whether technology companies should hand over the data of its users to honour demands made by government continues.
["source-gadgets.ndtv"]