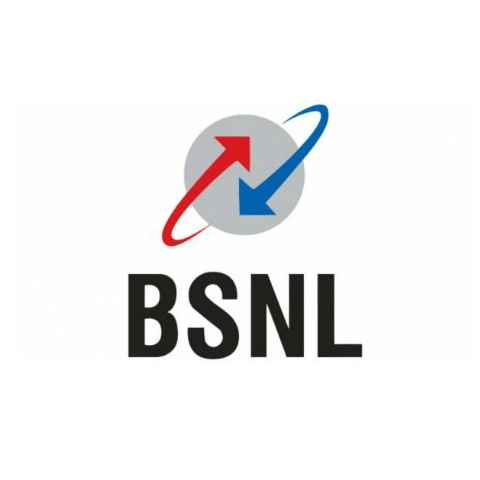 BSNL has been gearing up to take on the upcoming JioFiber service and has been making some new changes to its broadband and internet offerings. The state-run telecom operator recently announced some new plans that offer up to 8Mbps speeds, along with daily data. Now, it has revised a total of ten internet plans out of which, eight are ADSL broadband packs while the remaining two are Bharat Fiber broadband plans. All the new revised internet plans offer additional data per day, more free voice call benefits, faster speeds after FUP with a "minimum increase in the Fixed Monthly Charges."
The internet plans refreshed by BSNL under ADSL broadband plans include the BB BSNL CUL plan, which is now called the 2 GB BSNL CUL. Under this plan, users will get to now avail 2GB of daily data, along with Rs 600 worth off-net calls and the plan is now priced at Rs 349. Previously, one would get 1.5GB data per day and off-net calls worth Rs 300 for Rs 299. Similarly, the 3GB Plan is now renamed to 4GB CUL and it offers up to 10Mbps speeds till 4GB data per day and 2Mbps post exhaustion of daily data. This plan is now priced at Rs 599, up from Rs 549.
The price of the 5GB plan is now increased to Rs 699 but there are no increased benefits like additional data or increased speeds. Coming to the 10GB Plan and the 20GB Plan, they are renamed to 12GB CUL and 22GB CUL respectively one will get to avail up to 10Mbps speeds till 12GB and 22GB per day with the packs. The 12GB CUL plan is priced at Rs 899 and the 22GB CUL Plan costs Rs 1,299. Coming to the 25GB Plan and 30GB and 35GB Plans, they are now renamed to 25GB CUL, 30GB CUL and 35GB CUL. The only change is that they are now priced at Rs 1,599, Rs 1,849 and Rs 2,349 respectively and offer speeds of up to 4Mbps once the allocated daily data is exhausted. As for the two revised Bharat Fiber broadband plans, the 500GB plan is now the 600GB CUL that is priced at Rs 849, up from Rs 777. It still offers 50Mbps speeds but the data cap is now increased from 500GB to 600GB, with 2Mbps speeds beyond the allotted data. As for the 50GB plan, it is now renamed to 55GB CUL and is priced at Rs 4,499 instead of Rs 3,999. The fiber plan offers 55GB data per day at up to 100mbps speeds and 4mbps beyond that.
["source=digit"]