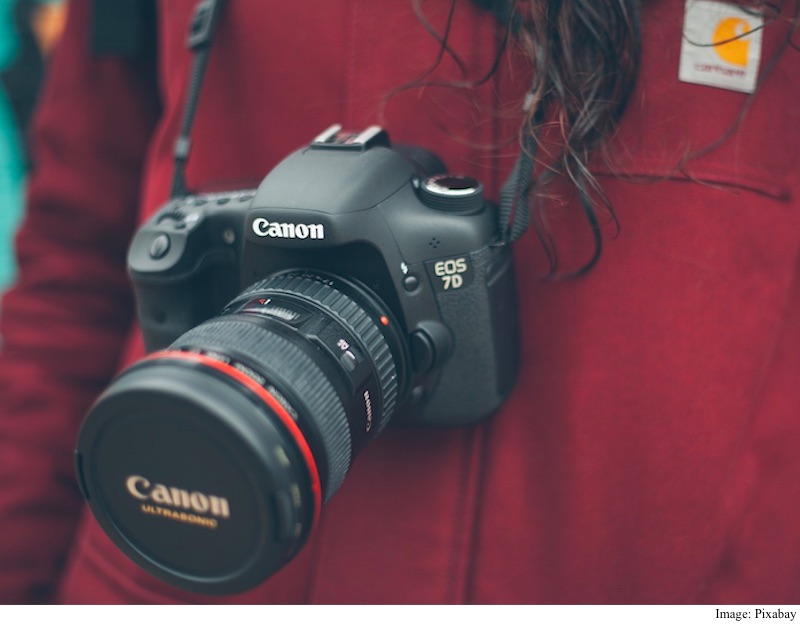 Think 4K is not enough? Camera maker Canon announced on Monday that it has developed a 250-megapixel image sensor. Touting the abilities of the new sensor, the Japanese technology conglomerate noted that the new APS-H CMOS sensor could distinguish an airplane flying at a distance of approximately 18km from the shooting location.
Despite being the densest sensor in its size range, the company claims the new APS-H CMOS sensor is extremely fast. The company noted in a blog post that the new sensor has a readout speed of 1.25 billion pixels per second.
"With CMOS sensors, increases in pixel counts result in increased signal volume, which can cause such problems as signal delays and slight discrepancies in timing," the company said.
"The new Canon-developed CMOS sensor, however, despite its exceptionally high pixel count, achieves an ultra-high signal readout speed of 1.25 billion pixels per second, made possible through such advancements as circuit miniaturisation and enhanced signal-processing technology," it added.
As for its other capabilities, the new APS-H CMOS sensor could capture great videos too, the company added. You could record videos in the resolution that is roughly 30 times better than 4K, and 125 times better than 1080p.
But don't expect this technology to arrive on your smartphone, at least for a very long time. Canon says that it is likely to use this sensor in specialised surveillance and crime prevention tools. But don't get disheartened; the good news is that camera makers continue to make great advancements in the sensor technologies. This would eventually become readily available to the public.
["source-gadgets.ndtv"]