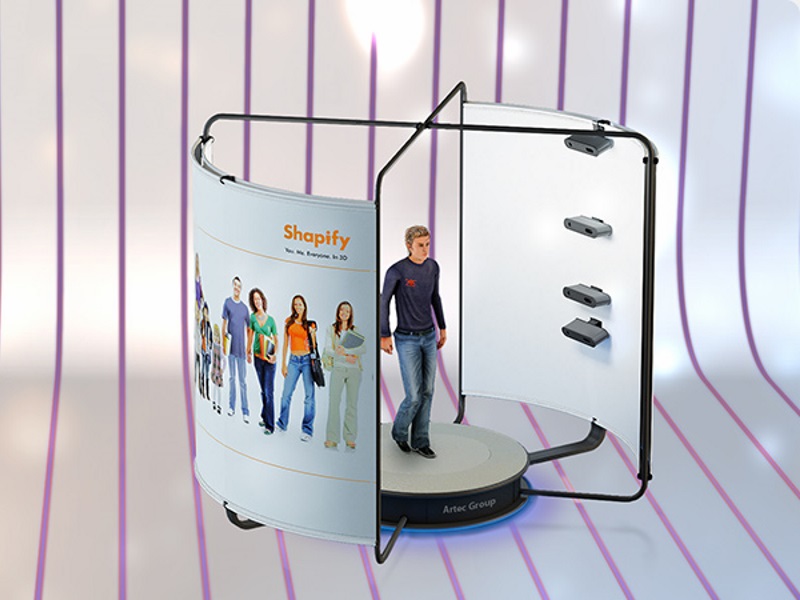 A 3D printing company has been showcasing a new technology at the Consumer Electronics Show (CES) 2016, the ongoing consumer technology expo in Las Vegas, by letting people take their 3D-printed "selfies", a media report said.
The selfie by Shapify is a 15cm-tall 3D-printed figurine – also called shapie – of the person scanned by the company's array of cameras. The scanning process takes 12 seconds, while a print-quality model is rendered by the company's software in 15 minutes, motherboard.vice.com reported on Thursday.
Figurine prices start at $169 (roughly Rs. 11,275) for an S-size figurine (15cm). An M-size figurine (19cm) costs $219 (roughly Rs. 14,600), and an L (23cm) is worth $299 (roughly Rs. 19,945), according to the company.
Portraits which are in 3D can also be shared on Facebook. Every person scanned in the Shapify booth can receive a free preview of their shapie by email so they can embed it in a Facebook post.
Ready for print shapies can be downloaded from the Shapify website for $40 (roughly Rs. 2,660).
According to the organisers, the 2015 CES was one of the largest show of its kind in the world with over 2.2 million square feet of exhibit space featuring more than 3,600 exhibitors, including a record number of startups.
The expo is owned and produced by the Consumer Technology Association (CTA). It is used as a launch pad for products from all facets of technology, from automotive and wireless to up-and-coming categories like 3D printing, drones, and sensor technology.
The CES 2016 concludes on Saturday.
["source-gadgets.ndtv"]