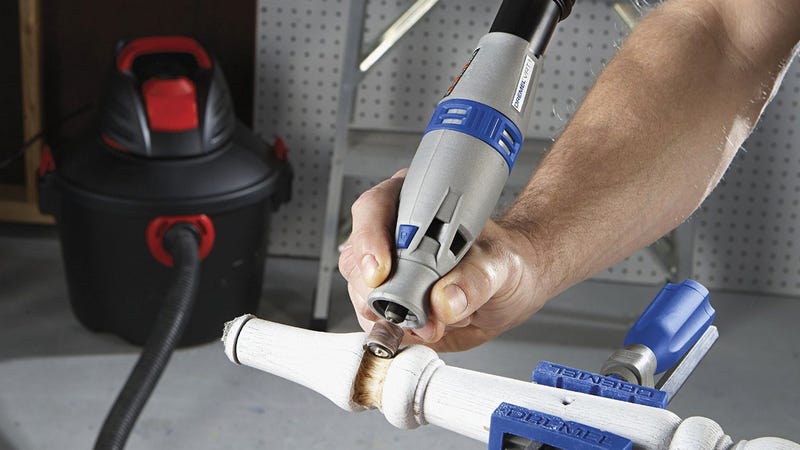 They normally sell for $100 and up, but Dremel has found a way to make its rotary multi-tools a lot cheaper for anyone who already has a workshop full of equipment. Instead of having its own motor inside, the company's new VRT1 is powered by the suction from a vacuum.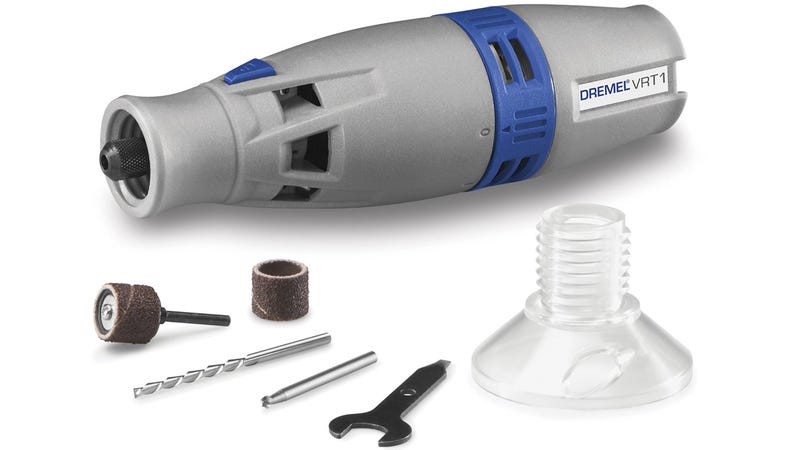 Available for just $30 including a small assortment of accessories, inside the VRT1 you'll find a turbine that's powered by the suction from a wet/dry shopvac that you connect to the end of the rotary tool with its standard hose. As an added bonus, the attached vacuum also serves to suck up dust and debris while you're working with the tool.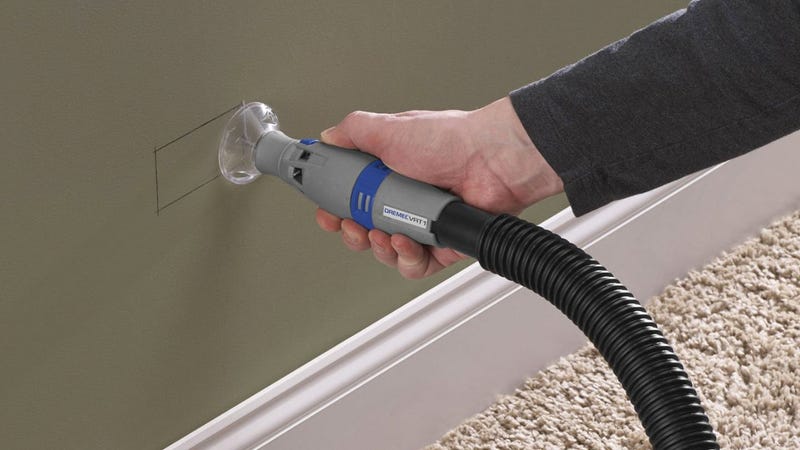 So why would you ever opt for a standard Dremel rotary tool then? While the company claims the VRT1 can still hit speeds of up to 35,000 revolutions per minute, the torque on this tool will still pale in comparison to a Dremel with its own electric motor inside. So if you've got some heavy grinding or sanding to do, and don't have access to a jet engine to provide a significant source of airflow, you'll probably find its performance lacking. But that's why Dremel is selling it so cheap.
["Source- gizmodo"]