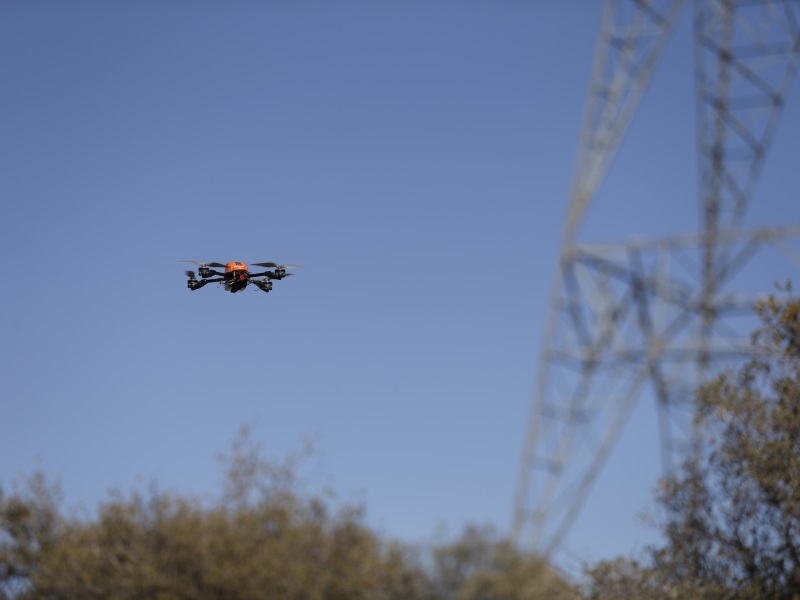 To decongest the city roads, Jammu and Kashmir Police have, for the first time, used drones in the capital cities of Srinagar and Jammu.
The traffic police have prepared a documentary using the drones which it intends to show during a seminar on 'Traffic Management' on Saturday.
"We have studied the traffic in the capital cities (Srinagar and Jammu) through drones and the documentary that has been prepared will be shown during the seminar so that all the stakeholders get an idea of the traffic in the state and the problems that lead to frequent congestion," Additional Director General of Police, Armed, S M Sahai has said.
Chief Minister Mufti Mohammad Sayeed is expected to inaugurate the seminar which is being organised by the Institution of Studies, Learning and Analysis (ISLA) at Sher-i-Kashmir International Conference Centre (SKICC) on the banks of Dal Lake in Srinagar on Saturday.
Sahai, who is also the Director of ISLA, said that with an upsurge in the vehicular traffic in Srinagar and Jammu, problems related to proper traffic management was arising.
"The rising numbers of vehicles coupled with inadequate infrastructure are causing high traffic congestion in the cities and the national highways," he said.
The management of traffic has become a big issue as the people are suffering because of the frequent jams especially in the two capitals and the highway connecting them, he said.
Sahai said ISLA is a Non-Governmental Organisation (NGO) and promoted by state police.
"There will be three business sessions in the seminar during which discussions will take place between experts, panelists and other stake holders so that both short and long term measures could be visualised to overcome the problem of traffic congestion," he said.
Director ISLA said the first session of seminar will be on the topic Infrastructure and Deputy General Manager (DGM), Rail India Technical and Economic Services Ltd (RITES) Sudeep Gupta will be the expert during the session joined by other panelists.
In the second session, the topic will be safety and during this session President Indian Road Transport Education
(IRTE) and Director College of Traffic Management, Faridabad, Rohit Baluja, would be the expert.
During the third session discussion will take place on the topic of Regulation and former Director General of Police, Maharashtra, P S Pasricha, will be the expert.
Sahai said the seminar would witness the participation of all stake holders related to management of traffic in the state including engineers, police, town planners, traders, civil society activists, stake holders of tourism, school administration, doctors, transporters, students, hawkers and roadside vendors.
["source-gadgets.ndtv"]