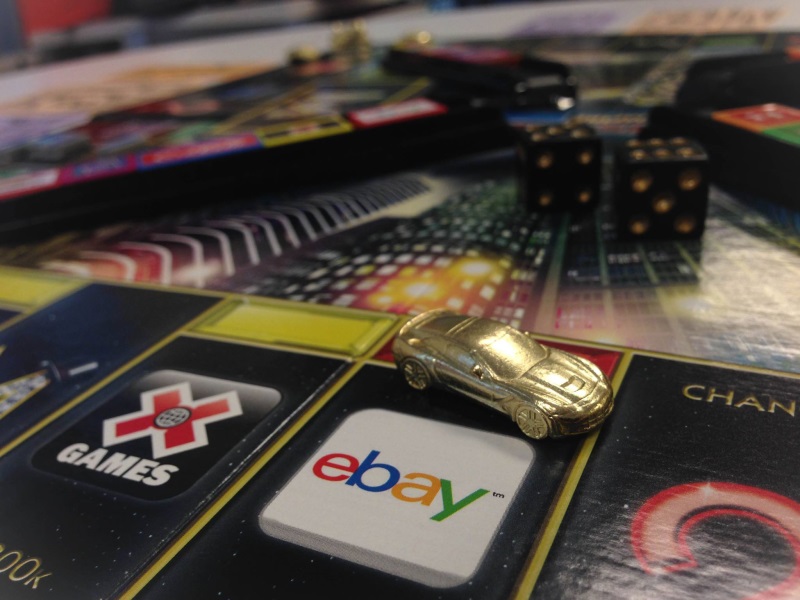 eBay Inc reported a stronger-than-expected quarterly profit and raised its full-year adjusted profit forecast, helping to allay concerns about the company's prospects following the spinoff of PayPal, its main engine of growth.
eBay, whose shares were up 8.5 percent after-hours on Wednesday, faces intensifying competition from rivals such as Amazon.com Inc as well as from retailers such as Wal-Mart Stores Inc that are boosting their online presence.
PayPal Holdings Inc , a leader in the fast-growing payment processing market, became a separate company on July 18.
"The worst case scenario kind of came off the table," said Steve Weinstein, a senior analyst at ITG Investment Research.
"I think the Street was preparing for something really bad."
Instead, the company raised its forecast for adjusted profit from continuing operations for the full year to $1.80-$1.82 (roughly Rs. 117 – Rs. 119) per share from $1.72-$1.77 (roughly Rs. 112 – Rs. 115). Analysts on average were expecting a profit of $1.78 per share, according to Thomson Reuters I/B/E/S.
The increase reflects earnings performance in the second quarter as well as the repurchase of shares and a more favourable tax rate, Chief Financial Officer Scott Schenkel said on a call.
eBay added a net 8 million new active buyers in the three months ended September 30 compared with a year earlier.
But while this was an increase of 5 percent, it was a far cry from the double-digit growth rates achieved until about two years ago.
eBay has had to work hard to win back user confidence after a security breach in May last year compromised the data of about 145 million customers.
The company was also hurt by a change in Google's algorithm, which pushed its results lower in search rankings.
eBay's net income fell to $539 million (roughly Rs. 3,511 crores), or 45 cents per share, from $673 million (roughly Rs. 4,384 crores), or 54 cents per share, a year earlier.
However, excluding items the company earned 43 cents per share, beating the average estimate of 40 cents.
Net revenue fell to $2.1 billion (roughly Rs. 13,680 crores) from $2.15 billion (roughly Rs. 14,005 crores) but was up about 5 percent after excluding changes in currency rates. Analysts on average had expected revenue of $2.09 billion (roughly Rs. 13,615 crores).
Gross merchandise volume fell 2 percent including the effect of currency but grew 6 percent on an forex-neutral basis.
"We are not settling comfortably into a 5 percent or 6 percent growth rate. We are not satisfied with that," a company executive said on the call.
Up to Wednesday's close of $24.21, eBay's shares had fallen about 13 percent since July 17. PayPal's shares dropped about 18 percent.
["source-gadgets.ndtv"]