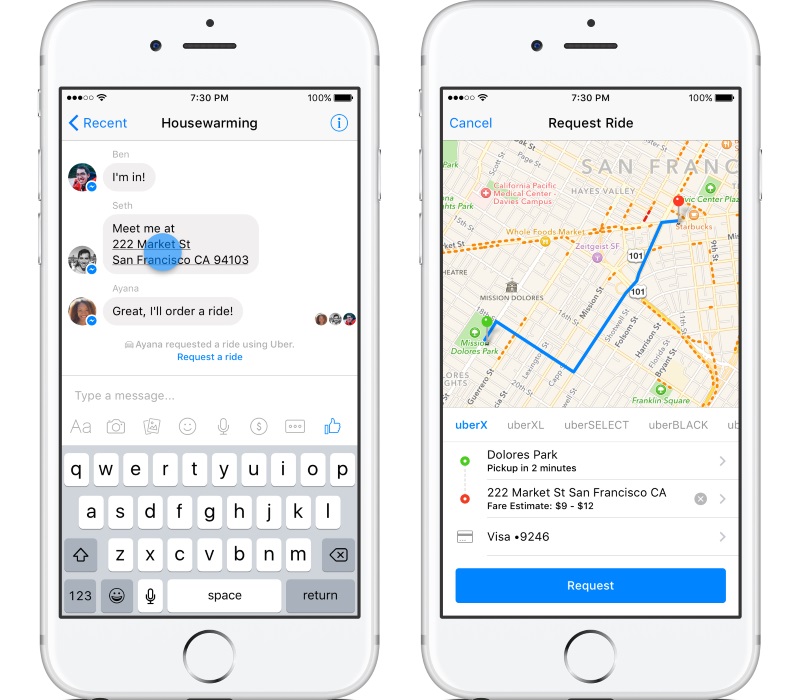 Facebook Inc said on Wednesday it is testing a service that will allow users of its Messenger app to hail Uber rides directly from the app, without leaving a conversation or downloading the ride-hailing app.
Uber is the first partner for the Transportation on Messenger service, which will be available to select users in locations where Uber operates in the United States, Facebook said in a blog post.
Uber on Messenger will start rolling out in the United States on Wednesday, Uber said in a blog post.
Lyft, a rival ride-hailing service provider, will be added to Transportation on Messenger in January, sources close to Lyft told Reuters.
Users can hail a ride in the latest version of Messenger by choosing "transportation" from a menu or by tapping on a car icon within a chat.
"Facebook is looking at this as a way to make Messenger more attractive," Thilo Koslowski, vice president and automotive practise leader of Gartner said.
He said the service provides a "huge market place" for Uber.
Facebook has been aggressively working to boost the appeal of its messenger service, including making it mandatory last year for users to install a separate app to send and receive messages.
Since then, Facebook has beefed up the app's features by allowing users to send and receive money through Messenger.
Still, the Internet giant is playing catch up with Chinese Internet company Tencent Holdings Ltd's messaging app WeChat, which has offered similar services much earlier.
Facebook's shares closed up 2.1 percent at $106.97 on Wednesday amid a broad rally on Wall Street.
["source-gadgets.ndtv"]