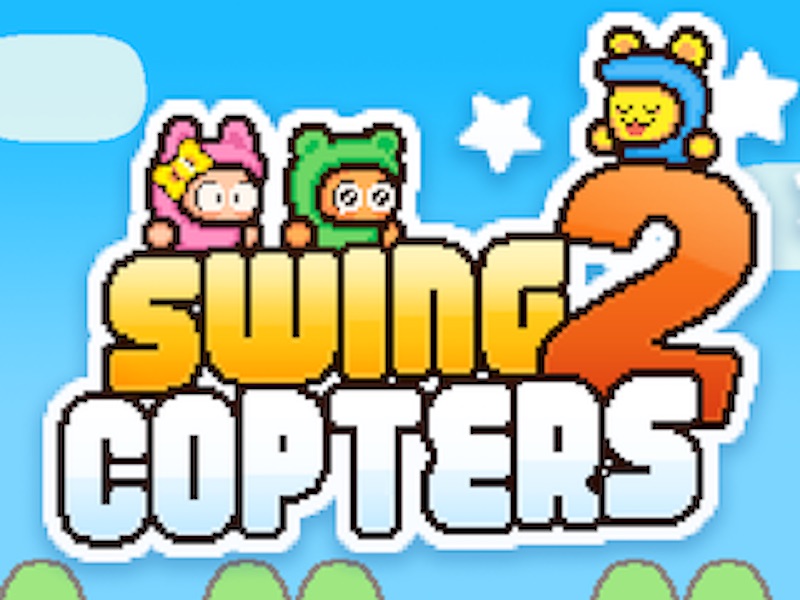 Flappy Bird creator Dong Nguyen is back with another frustrating game. Not content with destroying egos thanks to Flappy Bird and Swing Copters, the latter gets a sequel in the obviously named Swing Copters 2. And yes, it's a whole lot more difficult.
"It is much more challenging. Thanks to the new movable are swinging hammers. At first, I thought these new obstacles will make it impossible to pass somewhere in the gameplay. But Lam and Trung [his team members at studio DotGears] brought in some good solutions for that," wrote Nguyen on the game's website.
Much like the original, you'll control a pilot flying through a myriad of obstacles, earning points as you clear them. The controls stay true to its prequel too, what with a reliance on tapping to navigate.
(Also see: Swing Copters – Flappy Bird Creator's New Game – Is Even Harder)
Like most free-to-play fare you'll unlock characters as you progress or if you want, you can pay to get them. And much like DotGear's other games there are banner ads.
What's different though is the art style. Something Nguyen attributes to a different production process.
"This time, we upscaled everything twice and put more pixels to smoothen the edge to make them look better on bigger phones today. The tool we choose is Photoshop CC. I tried hard to make it matched with our previous work. This style will be our official art style from now on."
Swing Copters 2 is out for the iOS App Store, Google Play, and the Amazon's Appstore.
["source-gadgets.ndtv"]