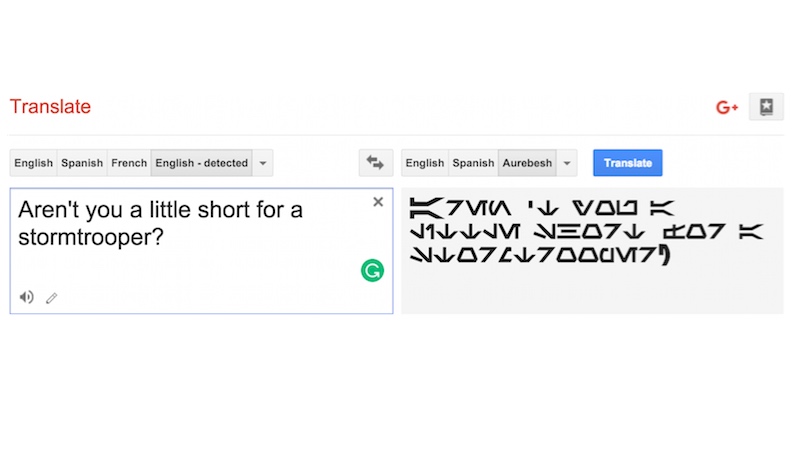 Earlier this week, Google started to allow users to customise their Google apps and services (such asSearch, YouTube, and Gmail) to reflect their Star Wars preference – the Light or Dark side of the Force. The Mountain View-based company has now added some more references from one of the biggest movie franchises in its other services.
Google Translate now supports Aurebesh, a writing system that you may best remember from Star Wars. Luke Skywalker, the main protagonist of the Original Star Wars trilogy, learned to read Aurebesh in his childhood in the science fiction movie franchise. Users can now go to Translate on Web and have any word or sentence they want to translated into Aurebesh, after selecting the language from output settings.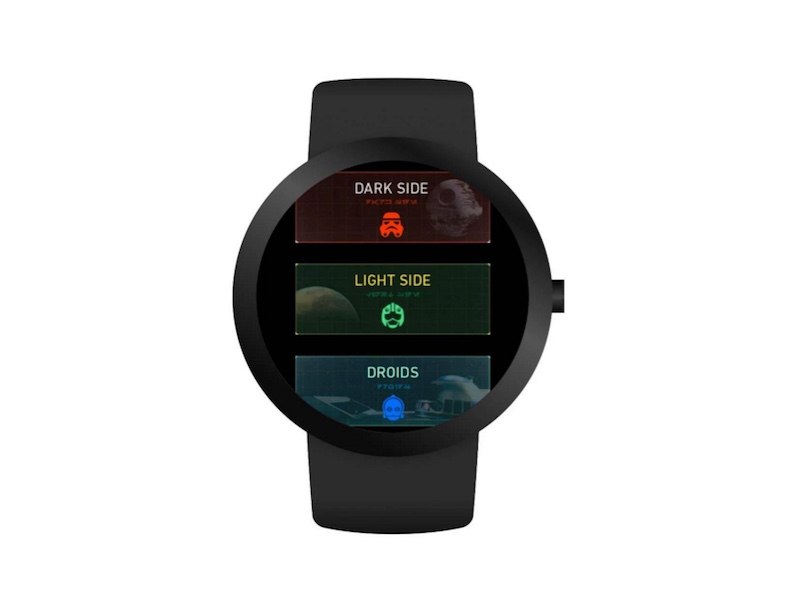 Separately, the official Star Wars Android app has received an update that offers an Android Wearwatch face. The watch face contains three themes: Dark side, Light side, and droids. The Dark side has a red theme with the Death Star in the background. The Light side is green-themed and contains a starscape in the background. The droid theme, as you could guess, is blue-themed and has R2-D2 in the background. The watch face is interactive feature, and users can tap on the date to see what happened today in Star Wars history.
Google had announced the "Choose your side" promotional campaign offer earlier this week. The company has since rolled out Star Wars references to Google Calendar, Google Maps, Google Search, and YouTube. The company also plans to offer VR experiences around Star Wars for Google Cardboard next week. Star Wars: The Force Awakens releases on December 18.
["source-gadgets.ndtv"]