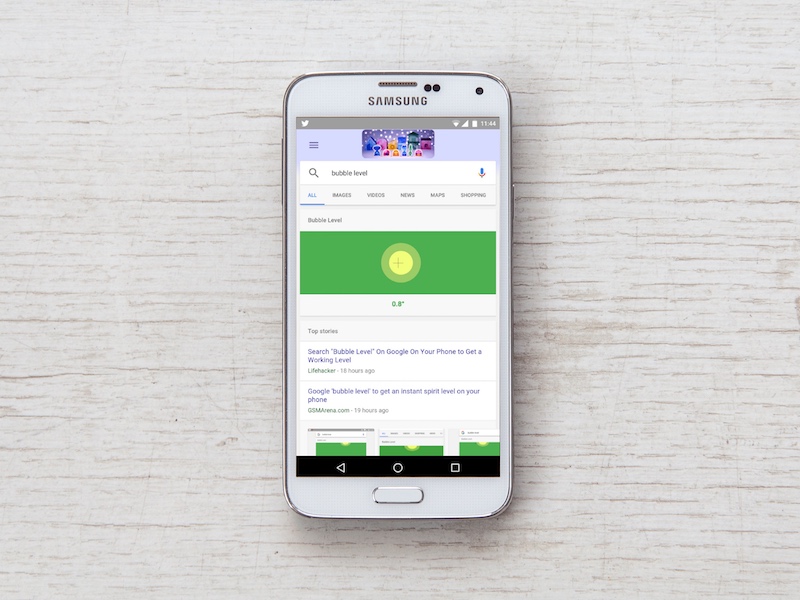 Next time you need to hang a picture on the wall, but don't have a level measure next to you, just use your Android phone. Google has quietly introduced this capability in Search, letting anyone with Google Search app or Chrome browser use it by typing "bubble level."
The latest entrant to the list of handy features Google already offers, now users can type in "bubble level" in Google Search or Google Chrome on their Android smartphone and use the phone's sensors to check if something is level or not. Notably, users are reporting the feature works with some other mobile Web browsers, such as Xiaomi's proprietary offering for its smartphones.
Apple's iPhone users can also make use of it by searching for "bubble level" in Safari, Google Search, or Google Chrome app. Though, it is worth mentioning that you already have an app on your iPhone called Compass that offers some of these functionalities.
Some users on Reddit have pointed out that this feature might not work on every smartphone, and is not very accurate. The "bubble level" feature uses the edge of your phone — the top, the side, or the back — as the base, but it apparently requires the edge to be straight.
It's a handy feature, but do note that a digital representation of a bubble level might not be very correctly calibrated at all times. So if your job requires fixing things and keeping things at a precise level, you might want to carry a real level measure.
["source-gadgets.ndtv"]