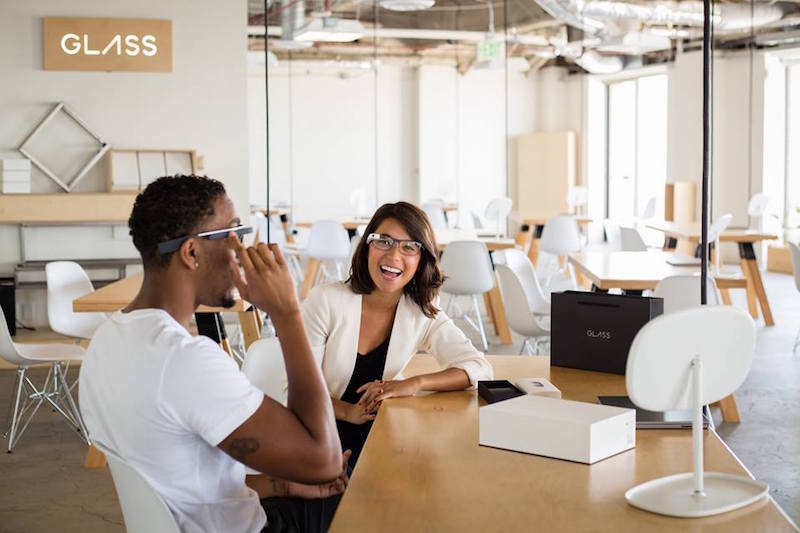 It's no secret that Google Glass, the Mountain View-based company's first wearable, didn't become a success. But that hasn't led Google to scrap the augmented reality project. On the contrary, the company has ramped up its wearable efforts with multiple headsets and apparently plans to move beyond glass. These headsets are targeted for release next year.
Sources for The Information say that Google is working on three next-generation head-mounted devices. Interestingly, one of them doesn't have a screen at all, the report added. It's an audio-focused model meant for the sport crowd. It sounds like Motorola's Hint, a Bluetooth headset, though details are scarce at the moment beyond the use of bone conduction to deliver audio.
The Project Aura team, which is spearheaded by Nest co-founder and chief executive Tony Fadell, is said to also be making an enterprise-focused model with a display, but no other features of it are known. The report, however, noted that the company could decide to cancel one of the three headsets.
While there isn't much known about these devices, they are expected to have improved design and features to appeal to a wider audience. Battery life was also an issue in the Google Glass, delivering only four to five hours under continuous use. The company may want to address this aspect of the head-mounted gear as well.
The company's move to aim at enterprise users with one of the variants could be an attempt to give competition to Microsoft's HoloLens. The Redmond's wearable gadget offers a range of features, as demonstrated in a number of conferences by Microsoft. Microsoft has announced that it will release the HoloLens to developers next year for a sum of around $3,000 (roughly Rs. 198,000). Asus too hasannounced that it will launch a head-mounted augmented reality gadget next year. While still in its infancy, the augmented reality space is slowly attracting big players. Google will want to get back to the game soon and be a frontrunner.
["source-gadgets.ndtv"]