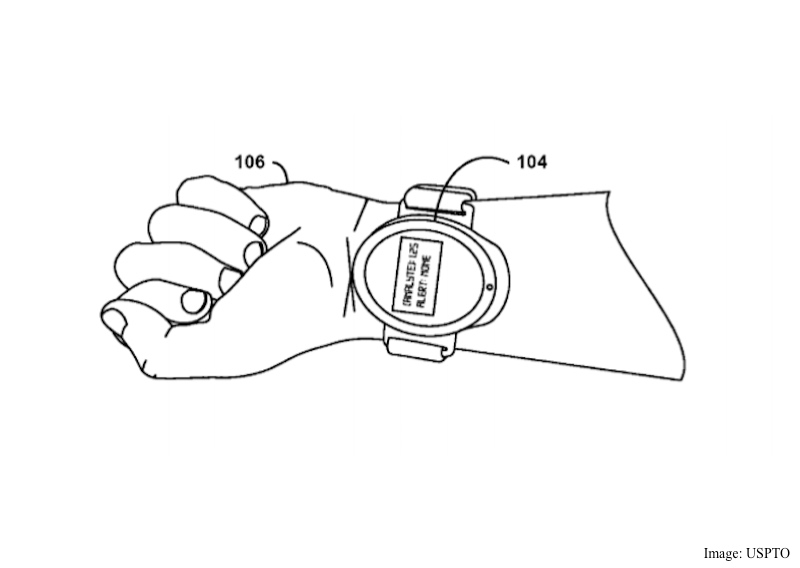 The new wearable from Google could help diabetics easily monitor their blood glucose levels and come with a range of other health-centric features. The Mountain View-based company has filed a patent for a wearable that allows it to take samples of your blood without the use of needles.
The patent in question reveals that the device first sends an "abrupt surge" of gas into a cylindrical container which consists of a micro-particle, then punctures the skin to obtain a small drop of blood. "Such an application might be used to draw a small amount of blood, for example, for a glucose test," the patent explains. The patent was granted on Thursday, and applied for back in May 2014.
Currently, diabetics are required to use a finger prick and use a blood glucose meter multiple times a day to measure their blood sugar level. Some of the handsets in the current pool of Android Wearsmartwatches and other fitness trackers offer the ability to monitor heart rate and also sport sensors for fitness tracking, however, the addition of a "needle-free blood draw" ability could significantly enhance the usability of the gadget.
"Consequently, very small diameter needles or lancets may be considered advantageous for purposes at least of comfort of the patient. In practice, small piercing elements can be integrated in small, hand-portable implements that can be used by a healthcare practitioner, or even the patient, to collect a small sample of the patient's blood and provide it to a lab for testing."
Google, as you may imagine, has remained tight lipped about the matter, and has offered the following boilerplate statement (via The Verge). "We hold patents on a variety of ideas – some of those ideas later mature into real products or services, some don't. Prospective product announcements should not necessarily be inferred from our patents."
The patent ties in nicely with a recent report citing the former Head of Life Sciences at Google, Andy Conrad (now the head of the newly-formed Life Sciences company at Alphabet), to say Google is working on a medical-grade wristband. At the time, Conrad said the wearable like others in the market would be able to measure heart rate and pulse of the user, but with minute-to-minute updates. Furthermore, the device would also measure skin temperature on minute-by-minute basis and will also deliver external information such as sun exposure. These attributes make it more suited to health-monitoring than regular wearables in the market. "Our intended use is for this to become a medical device that's prescribed to patients or used for clinical trials," Conrad said.
["source-gadgets.ndtv"]