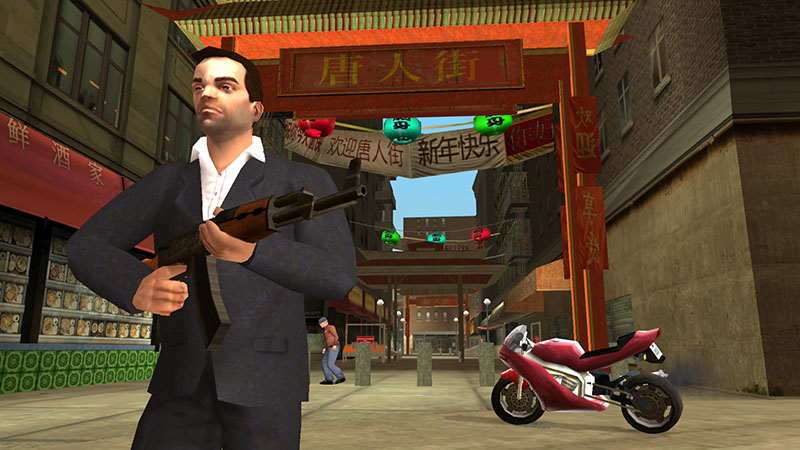 Grand Theft Auto: Liberty City Stories, released for Sony's first handheld console the PlayStation Portable in 2005, has made its way onto iOS now. You can enjoy the "remastered" version on your iPhone or on even your new 12.9-inch iPad Pro with its "new high resolution textures".
"With extensive graphic enhancements, rebalanced touch controls, cross platform saves and native Retina screen support, the shorter, streamlined missions of Grand Theft Auto: Liberty City Stories [have been] designed with mobile gameplay in mind," Rockstar added.
This is the fifth GTA game released for mobile devices – GTA III, GTA: Vice City, GTA: San Andreas, and GTA: Chinatown Wars – being the earlier ones.
Rockstar promises 60fps gaming with Liberty City Stories, but it's only available to owners of any of the latest Apple devices: iPhone 6s, iPhone 6s Plus, or iPad Pro. If touchscreen controls aren't your cup of tea, the game also supports physical controllers.
You can even enjoy your own music while you play by way of creating a custom playlist and selecting the radio station called "Mix Tape" inside the game.
To add to everything else, there's a bonus (virtual) t-shirt for Grand Theft Auto Online players. All you need to do is download the iOS game, sign in to Social Club with your GTA Online account, and voilà: a "I HEART LC" t-shirt which you can show off to your online friends.
GTA: Liberty City Stories will be available for Android and Fire OS devices in the near future, but for now you can get it on your iOS devices for Rs. 420.
["source-gadgets.ndtv"]