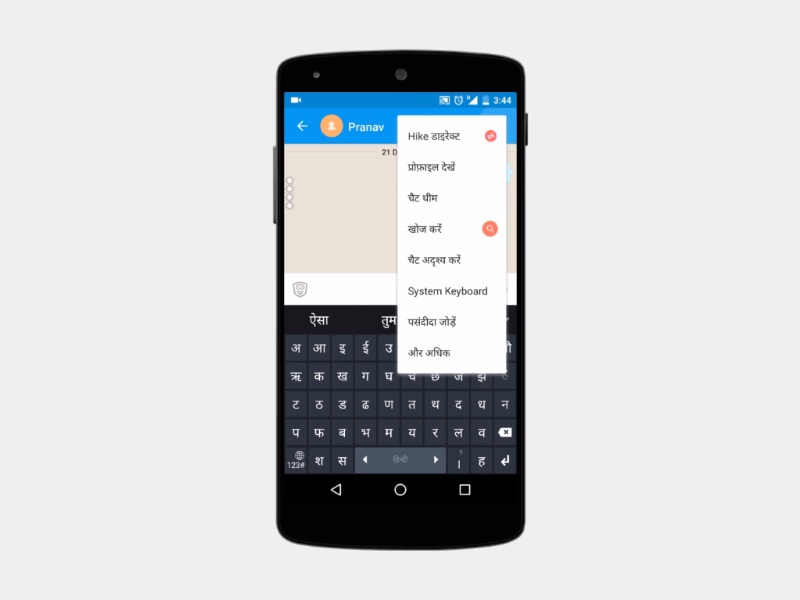 Hike, claimed to be India's first home-grown messaging platform, is launching its messenger app in eight vernacular languages.
The app will be launched on Wednesday with improved user interface, keyboard, predictive texts and stickers in Hindi, Marathi, Tamil, Gujarati, Bengali, Malayalam, Kannada, and Telugu, the company said in an emailed statement.
"Every single Hiker will now be able to choose a local language and will see a special keyboard that they can use built specifically for that language," said Kavin Bharti Mittal, CEO and Founder, Hike.
With this launch, people and communities can be in touch with contacts in their own native languages, defying the English language barrier generally felt in messaging apps, the company said.
Hike's multi-lingual interface is aimed at ensuring the full app experience is in user's native language. The multi-lingual keyboard allows the user type in up to nine languages (including English).
It also offers glide functionality at the bottom of the chat panel that lets you swap between the languages with ease. The new Hike multi-lingual keyboard comes packed with predictive text feature that gives user a wide array of relevant words in your native language.
Launched globally on December 12 in 2012, Hike crossed 70 million users as of September 2015.
Hike, the second largest free messaging app in the country, is available globally on iOS, Android, Windows and Blackberry (BB10, S40, S60).
["source-gadgets.ndtv"]