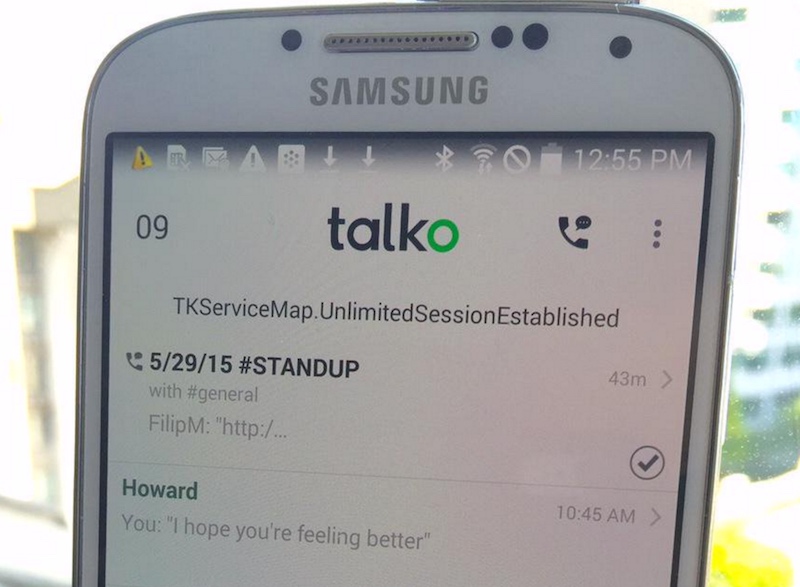 Microsoft on Monday announced that it has acquired the mobile messaging application companyTalko. The company noted that it would utilise Talko's technology in its instant messaging and video conference service Skype. Neither of the companies shared the financial details of the acquisition.
Boston-based startup Talko is built by a team led by Ray Ozzie, a former Microsoft Chief Technology Officer. The app was launched in September 2014 and offered users the ability to create multi-person conversations by combining voice, text, photos. The user-base of Talko isn't known, but a quick look at its Google's Play Store entry shows between 1,000 to 5,000 installs. As part of the deal, the Talko team – except Ozzie – will join Microsoft.
Talko, which is slightly similar to the Slack communication tool, offers users the ability to include texts, photos, audio conversations in an evolving timeline. A blog post on company's website noted the following reason for its buyout.
"[…] As engaged as many of you have been, the reality is that the broad-based success of communications apps tends to be binary: A small number of apps earn and achieve great viral growth, while most fall into some stable niche. For all the value and enjoyment it's delivered, and for all the team's listening and perseverance, Talko was largely on the path to filling a (passionate) niche. We're in this to have great impact, so it's time for a change."
"Today we're announcing that Talko's been acquired by Microsoft to help fuel future innovation inSkype and Skype for Business. As part of the Skype team, we'll leverage Talko's technology and the many things we've learned during its design and development. We'll strive to deliver the best of our product's innovations far more broadly than on our current path."
In a blog post, Gurdeep Singh Pall, Skype's Corporate Vice President, announced that Talko will help Skype make it easier for family members to stay in touch as well as build new features and capabilities in both Skype and Skype for Business.
Ray Ozzie, who was at Microsoft from 2005 to 2010, a decade ago also sold Groove Networks to the company. Microsoft now utilises that technology in its SharePoint and OneDrive collaboration platforms.
["source-gadgets.ndtv"]