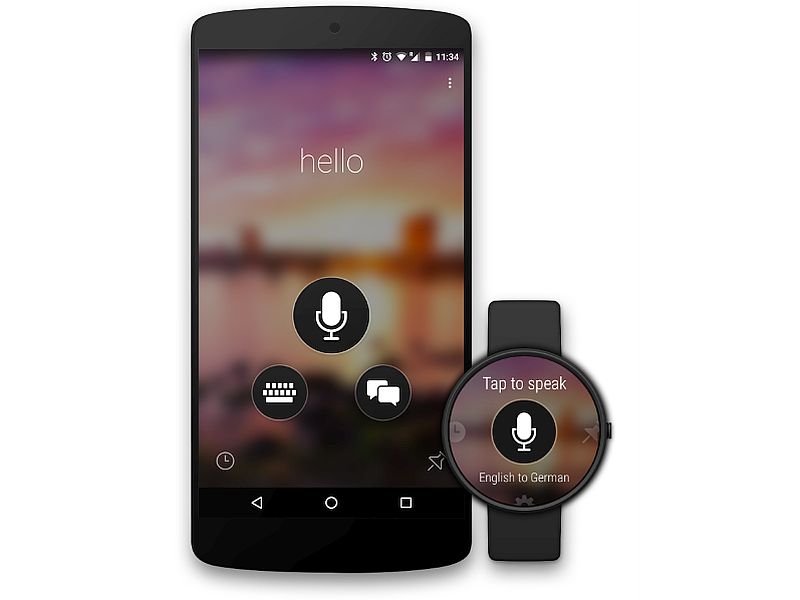 Microsoft released its Translator app back in August for Android, iPhone, Apple Watch and Android Wear users. The app has since faced stiff competition from Google Translate app that basically had the same features. Microsoft has now started rolling out an app update to the Microsoft Translator app which now supports natural conversations where users can translate face to face conversations, bringing one of the advantages over its competing apps.
Apart from the natural conversations support, the app has also received a feature that brings Android Wear or Apple Watch support for one of the two users. The feature makes conversation in different languages easy as the phone and smartwatch can be used as separate devices for translations for two different people. Especially in cases when someone has to pass phone back and forth to have conversation in different language. "Use your smartwatch and phone together to enable conversations without huddling around a single phone," notes the Google Play listing of the Microsoft Translator app. The version 1.2.1.53 of the app is now available to download via Google Play while App Store also includes an updated version for iPhone and Apple Watch users.
Currently, the natural conversations are available in Chinese (Traditional and Simplified), English, French, German, Italian, and Spanish languages. Microsoft however promises that more languages will be added soon. The update also brings another notable feature by tagging the Translator conversation history with the location which can be reviewed in any participating language.
The Microsoft Translate app also instantly translates in 50 languages without ever needing to use your phone. Also interestingly, the smartwatch app syncs with the mobile app to keep a log of your recent translations. It also gives you an option to bookmark or "pin" your most frequent translations. You can also make the app pronounce strange words for you.
Google has further upped the ante with a recent update that enables in-app translations via its Google Translate app for Android 6.0 Marshmallow.
["source-gadgets.ndtv"]