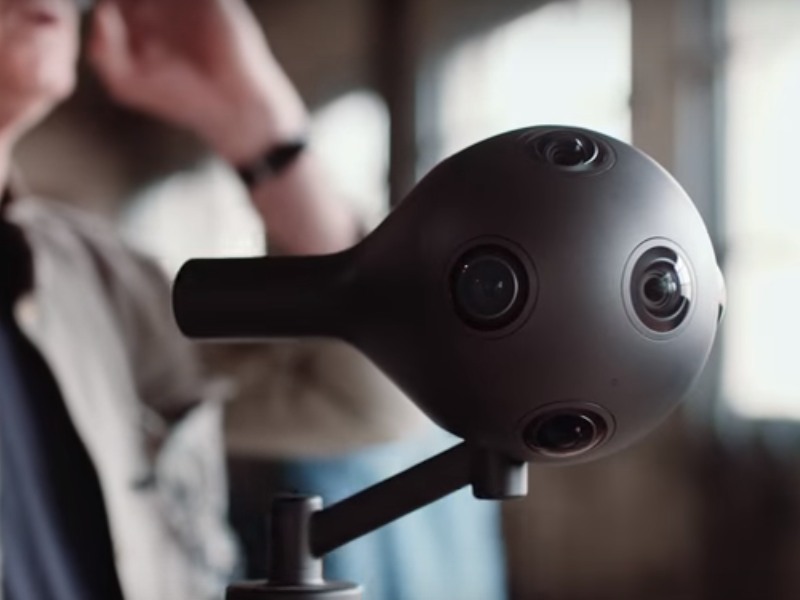 Nokia Technologies unveiled the Ozo virtual reality camera back in July this year and on Tuesday, the company has announced that it will be commercially available in Q1 2016 for $60,000 (approximately Rs. 40,00,000). Interested parties can pre-book the Ozo right now for a sum of $5,000 (approximately Rs. 3,30,000). The launch event took place in downtown Los Angeles, California and featured a live performance by the band Best Coast, which was broadcast in full 3D virtual reality (VR) from seven miles away.
The Nokia Ozo is a purpose-built 360-degree camera that's designed to eliminate the need of multi-rig cameras that are typically used to shoot in VR. The camera has the ability to capture both stereoscopic video and audio and save it in a single file for easier post-processing. At the heart (or eye rather) are eight 2K x 2K sensors which are capable of capturing full-spherical videos. The final output resolution results in an 8K x 4K video which is stored on a proprietary 500GB solid state drive. The Ozo has the ability to record up to 45 minutes of footage in one go. The unit itself weighs 4.2kg and uses milled aluminium alloy for the chassis.
The Nokia Ozo features a unique VR monitor output which lets directors view the scene they are shooting in real-time, with the help of VR goggles. There's built-in Wi-Fi to control it remotely as well as mounting points for a tripod, crane or even a drone.
The Ozo is aimed squarely at professional content creators unlike consumer-centric offerings from HTC, Microsoft, Samsung, and Sony. However once VR goes mainstream and prices get more affordable; we can expect Nokia Technologies to be one of the big players in this space.
["source-gadgets.ndtv"]