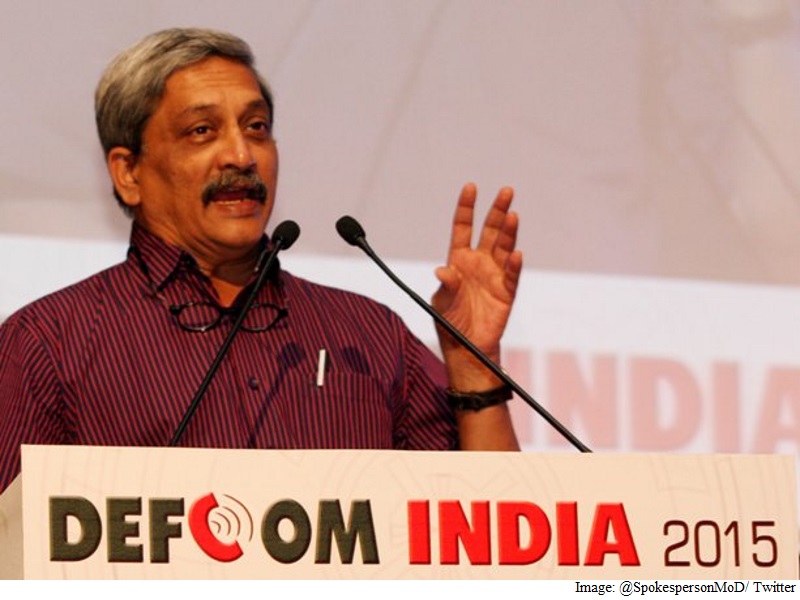 Defence Minister Manohar Parrikar on Monday expressed concern over the Islamic State using Internet for recruitment, saying it was important to enhance information and communications technology (ICT) capabilities to face any threat.
"…you take the example of terrorist organisation like Daesh or IS; they use Internet to ensure lot of recruitment and support. They are the ones who are the best users of Internet technology for promoting their cause," the minister said at an event.
"My worry is about information blackout due to various disruptive mechanisms… information corruption can be another danger to platforms; and information overload is also a problem," he said while talking about the Islamic State terrorist organisation.
The minister was speaking at the inaugural session of the two-day DEFCOM-2015, jointly conducted by the Indian Army's Corps of Signals and the Confederation of Indian Industry (CII) under the theme 'Enabling ICTEC Infrastructure and Harnessing the Human Capital for Digital Army'.
"One way to progress is through ICT use and make a more digitised army… we need to enhance our capability so that we are protected," he said.
"ICT has a very important role to play. The future wars may be cyber wars. I see the signals for it and this is not necessarily in a way we think… I believe very strongly that ultimately a conventional army cannot be replaced but it can be equipped with all the information to fight in a well planned way without interruption," Parrikar added.
Describing India as a source of human intelligence, the minister said: "We have been in the forefront of software development and now there is a need to go into better hardware designing and integration in our streams."
The defence minister also inaugurated an exhibition of leading edge equipment by over 50 Indian and international manufacturers.
The IS is known to have extensively used Internet and social networking websites for recruiting youths from India and other parts of the world.
It is possibly the first terrorist group to have used Internet to such an extent for recruitment.
In May this year, around 14 students, heading to join the IS, were stopped at Hyderabad airport.
In September, a 38-year-old Indian woman, identified as Afsha Jabeen alias 'Nicky Joseph', was deported from Dubai for trying to recruit youth to the IS.
["source-gadgets.ndtv"]