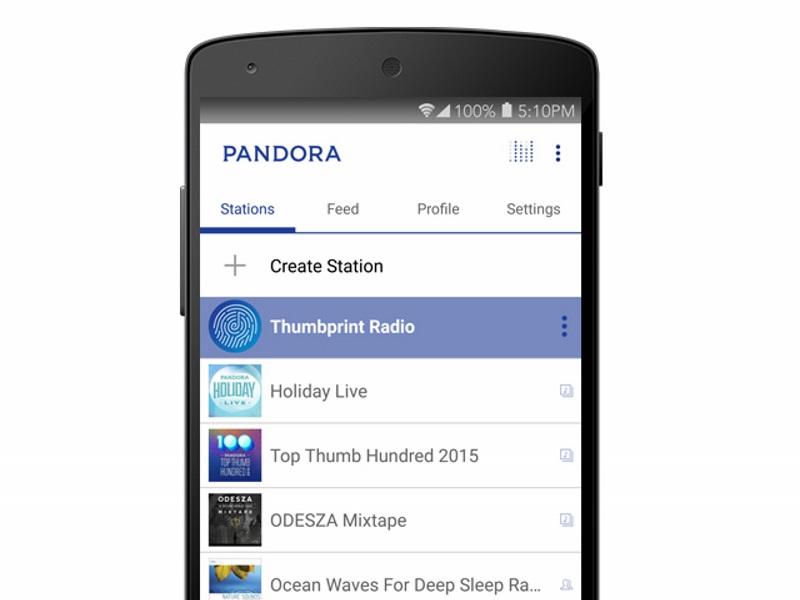 Internet radio leader Pandora said Tuesday it had reached agreements with the two major copyright groups for songwriters, bringing further stability to the company after years of disputes.
In the deal, Pandora said it was ending a court battle with BMI and had also reached a long-term licensing deal with ASCAP. The two groups represent most songwriters, composers and music publishers.
The terms of the agreement were not released but both Pandora and the performance rights organizations voiced satisfaction.
"The deals allow both ASCAP and BMI to further their goal of delivering improved performance royalties for their songwriters and publishers, while Pandora will benefit from greater rate certainty and the ability to add new flexibility to the company's product offering over time," a joint statement said.
The agreement comes just days after Pandora won out in a decision by the US government body, the Copyright Royalty Board, on compensation to record labels.
The decision by the board pertained to royalties that are ultimately paid back to performers.
ASCAP, which stands for the American Society of Composers, Authors and Publishers, and BMI, which stands for Broadcast Music Inc., represent a separate part of royalties, those that go to the songwriters.
Pandora — which offers stations akin to traditional radio – is the largest site in the United States in the booming industry of music streaming, but worldwide the leader is Spotify, which like many rivals offers on-demand music selections.
Spotify reached licensing agreements with BMI and ASCAP in 2011 and – unlike Pandora, which is subject to greater regulation due to its radio format – negotiates directly with labels for performance royalties.
In May, the court agreed with BMI that Pandora should raise payments to 2.5 percent of revenue for the songs it broadcasts, leading the Internet radio station to submit an appeal that was dropped as part of Tuesday's deal.
Pandora pays 1.85 percent back to ASCAP after a judge separately rejected the performance rights group's case for a higher rate.
["source-gadgets.ndtv"]