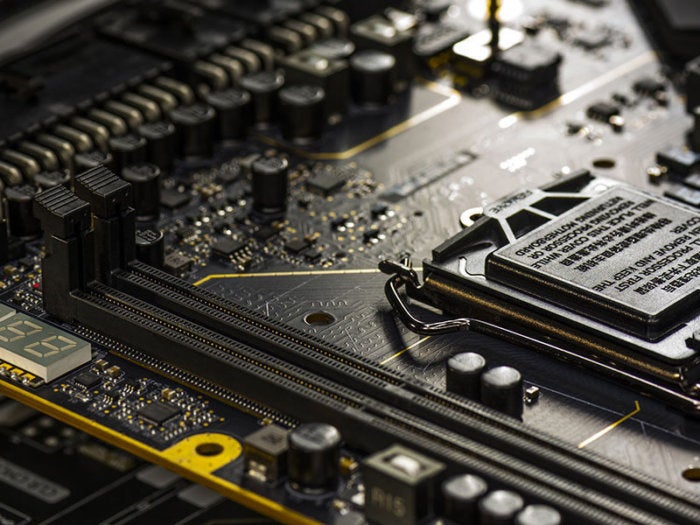 Which Intel motherboard should you buy? After initially launching with the Z370 chipset alone in October 2017, Intel fleshed out the 300-series lineup with a full range of motherboard options in April, complete with nice extra features not included in Z370. It then plopped a cherry on top by releasing enthusiast-class Z390 motherboards alongside the 9th-gen Core processors in October 2018. These motherboards should work with both 8th-gen and 9th-gen Core CPUs (though older models may need a BIOS revision to support the new chips) so you've got options galore now.
Should you buy a Z390, H370, B360, or H310 motherboard for those fancy features that weren't available when Z370 rolled out? Does it make sense to splurge on a high-end Z370 or Z390 chipset anyway? Let's examine what each Intel 300-series motherboard chipset offers so you can make the right decision when you buy an Intel CPU.
Editor's note: Last updated to include the release of new Z390 motherboards.
TABLE OF CONTENTS
Z390 vs. Z370 vs. H370 vs. B360 vs. H310
Intel 300-series motherboards: Feature comparisons
Little extras
Z390 vs. Z370 vs. H370 vs. B360 vs. H310
You need a new Intel 300-series motherboard if you buy an 8th-gen or 9th-gen "Coffee Lake" processor. Older motherboards don't work with Intel's current CPUs, and that includes the recent 100- and 200-series options for Skylake and Kaby Lake chips. While Coffee Lake chips are largely based around the same architecture as those predecessors, the new processors pack in more cores, which means they have different power requirements.
Here's a look at raw specifications for each of the Intel 300-series motherboard chipsets available to consumers. You won't see the new Z390 motherboards in the chart; they mirror the basic loadout of the Z370 chipset, but with a handful of additional features added, including up to six speedy USB Gen. 2 ports.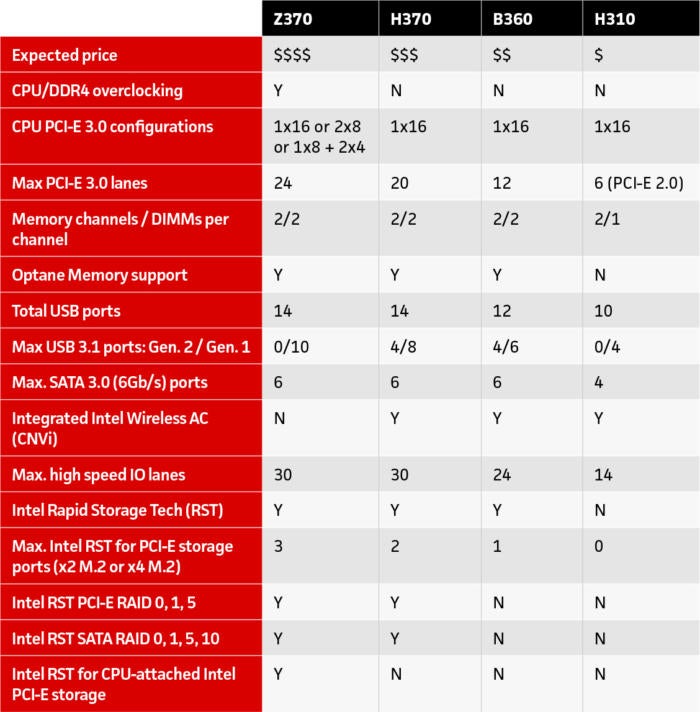 Z370 motherboards and Z390 motherboards are the gold standard, built for enthusiast PCs. These are the only Intel motherboards that support CPU and memory overclocking (if you have an unlocked K-series chip), or handle gaming rigs with multiple graphics cards, at least until Z390 boards become available. They're loaded with the most PCI-E lanes, potential USB ports (with one notable caveat—more on that after), and RAID storage options. As flagship chipsets, they also offer the most high-speed I/O lanes. More HSIO lanes let board makers divvy out more features, like NVMe SSD connections and SuperSpeed USB ports, as they see fit.
Z390 motherboards released a year after Z370 and added the niceties introduced in the more mainstream options. Its basic loadout matches Z370's capabilities, but you'll also get Intel wireless networking, native SDXC support, and up to six USB 3.1 Gen. 2 ports integrated, as well as a newer Intel Management Engine (IME) firmware version. If you're building a new system from scratch, opt for Z390 and its abundant USB 3.1 ports over Z370, unless you can find a comparable Z370 board at a steep discount. If you already own a Z370 board, it doesn't make much sense to upgrade to Z390.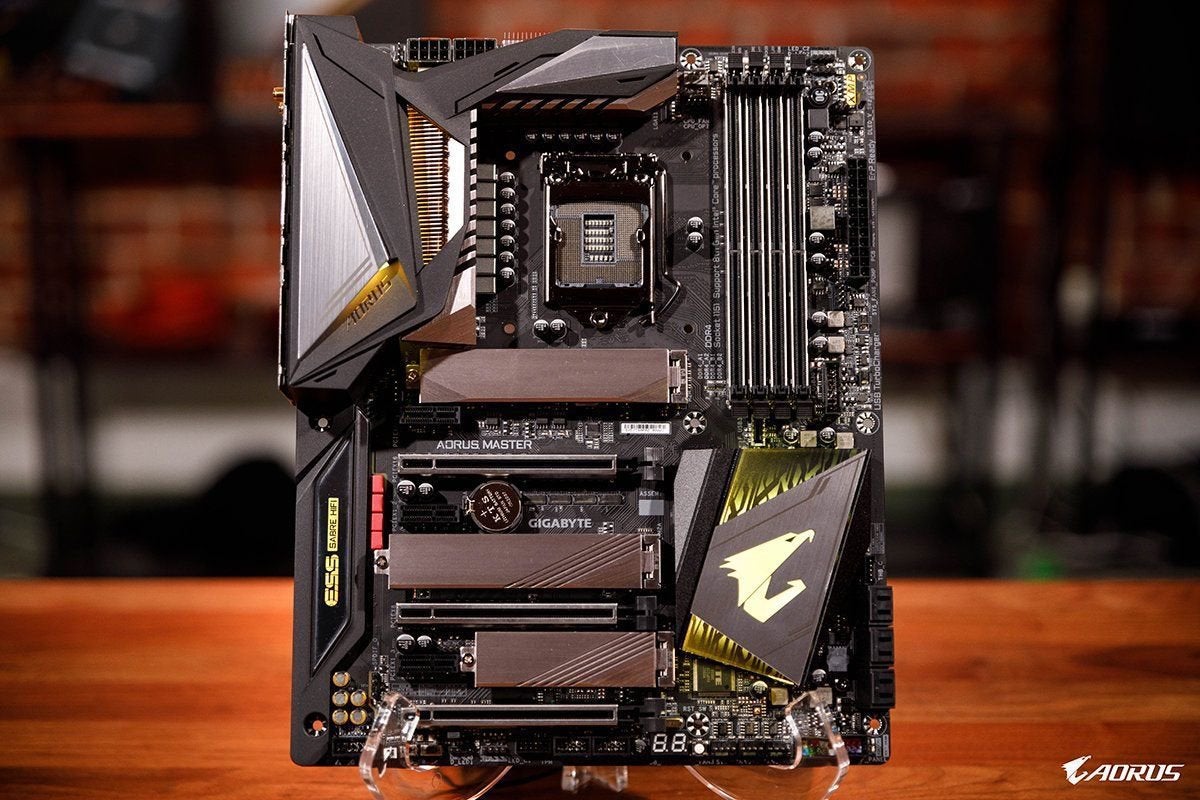 ["source=businessinsider"]