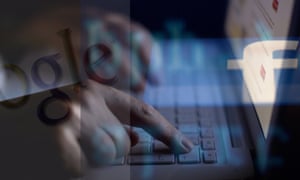 Internet service providers have warned that any new powers introduced by the government to allow broader surveillance of web browsing behaviour must come with adequate oversight to protect civil liberties.
The Internet Service Providers' Association (ISPA) has sent a checklist of five key principles to MPs that it believes any new legislation must adhere to.
"We encourage parliamentarians to be wary of arguments that the investigatory powers bill will merely update existing powers and fill a gap in data availability. The nature of surveillance, investigatory powers and technology have changed as communications have evolved from phone and post to online communication, leading to even existing powers becoming more intrusive over time," reads the section on transparency and oversight.
It comes amid reports that police have lobbied the government for the power to view the internet browsing history of every computer user in Britain in the runup to the publication of new legislation on regulating surveillance powers.
Senior officers want to revive measures, similar to those contained in the "snooper's charter", which would force telecommunications companies to retain for 12 months data that would disclose websites visited by customers, the Times reported.
Police said they needed the powers because the scale of online activity meant traditional methods of surveillance and investigation were becoming more limited.
The ISPA said it had not yet been consulted over any extension of powers to cover internet browsing history. Andrew Kernahan, ISPA spokesman, said: "Once the bill is published we will be going through it with a fine-toothed comb. What we do know is that internet connection records that the government wanted was included in the draft communications data bill that was rejected by parliament. The independent reviewer of terrorism legislation, David Anderson, said there needed to be a rigorous assessment conducted of the lawfulness, likely effectiveness, intrusiveness and cost of requiring such data to be retained."
Kernahan said despite the bill's rejection, the government had not consulted withISPs. "We are still yet to have a proper conversation about this," he said.
The National Police Chiefs' Council's spokesman for data communications, Richard Berry, declined to comment on any specifics of the forthcoming legislation, but told the Times officers were not looking for anything beyond what they could already access through telephone records.
Berry, assistant chief constable at Gloucestershire constabulary, said: "We want to police by consent, and we want to ensure that privacy safeguards are in place. But we need to balance this with the needs of the vulnerable and the victims."
The police lobbying is the latest volley in the very public negotiation between law enforcers and communications providers over the extent to which the authorities should be allowed to eavesdrop on internet traffic.
In September, the head of MI5, Andrew Parker, took the unprecedented step of giving a live broadcast interview with BBC Radio 4's Today programme, in which he called for "the cooperation of the companies who run and provide services over the internet" to help tackle the use of encrypted communications by terrorists.
Parker said: "MI5 and others need to be able to navigate the internet to find terrorist communication. We need to be able to use data sets to be able to join the dots to be able to find and stop the terrorists who mean us harm before they are able to bring plots to fruition. We have been pretty successful at that in recent years but it is becoming more difficult to do it as technology changes faster and faster [and] encryption comes in."
His remarks were tentatively backed at the time by the ISPA, who agreed that law enforcers should have "reasonable access to data" but warned that legislation should include appropriate safeguards.
The address of a website often contains far more detail than simply the name of the company being visited. A record of browsing history would necessarily contain all internet searches made using websites including Google, Bing and DuckDuckGo, since the address for the search results page contains the search terms within it.
The debate is similar to that over whether phone-call "metadata" is potentially privacy-infringing. Law enforcement agencies have long argued that the ability to view metadata, such as what numbers were called and for how long, was not as intrusive as listening into the content of phone calls.
But in 2014, researchers at Stanford University proved otherwise, successfully identifying a cannabis grower, multiple sclerosis patient and a visitor to an abortion clinic using nothing more than the timing and destination of their calls.
["source-theguardian"]