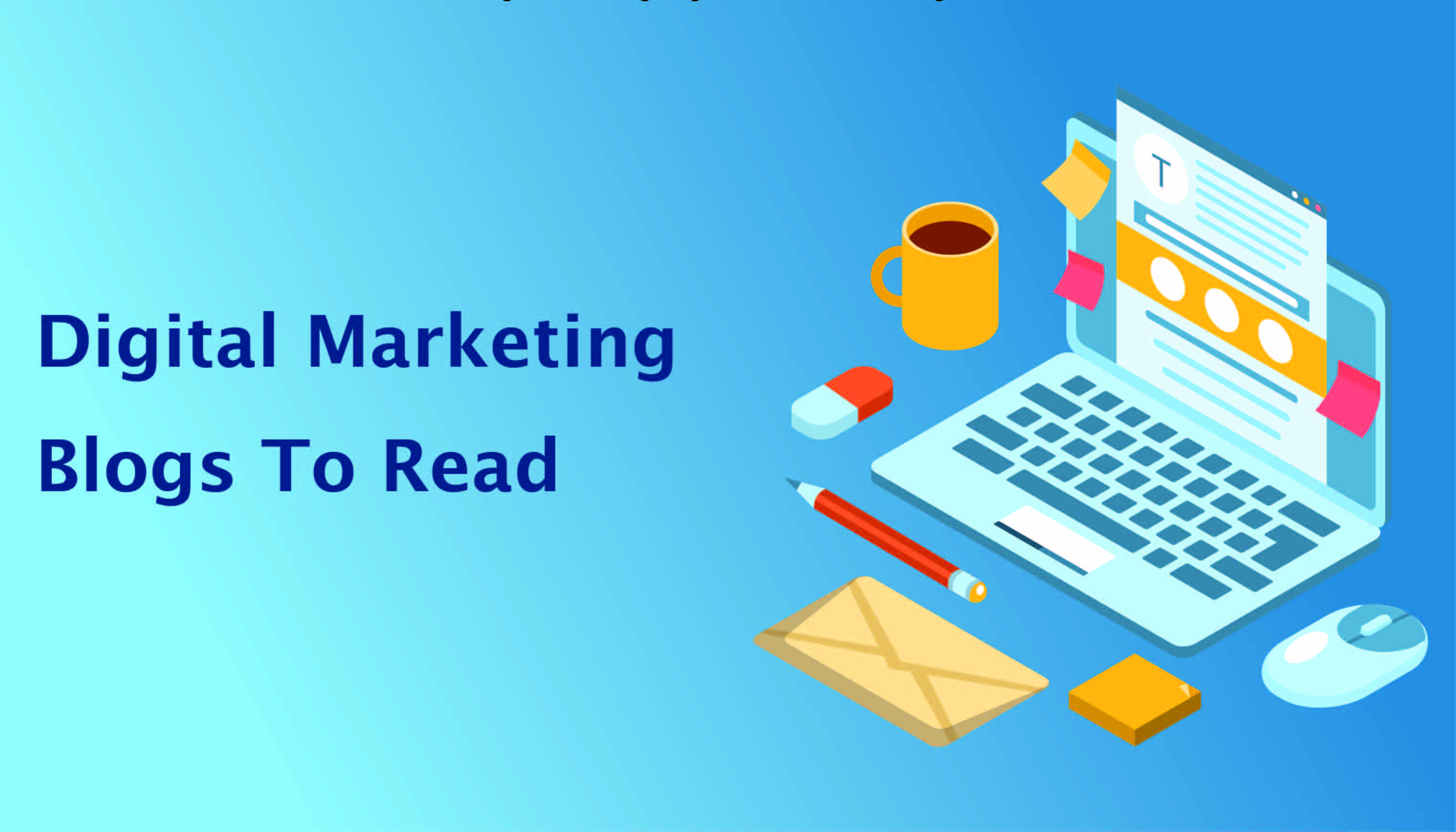 As we kick off a brand new year and everyone heads back to work, we have tried to find a way to fill up those commuting hours once again. So we put together our list of the best digital marketing blogs that we think are informative, entertaining, and essential to the marketing community. Some light reading to help the time pass on the train. So take a look at one (or all) of them, and see if any of your favorites made the list.
1. The Moz Blog:
The Moz blog is undoubtedly one of the best to read if you're looking to stay on top of industry news related to SEO or inbound marketing initiatives. Any good digital marketer understands the importance of SEO, and how ever-changing the guidelines, rules, and regulations associated with search results can be. The Moz blog covers everything you need to know with the right amount of detail to make it comprehendible without being overwhelming. Even if you're a beginner with SEO, their content is quite digestible. Each of their posts provides real value, offering actionable insights or even "how-to" articles related to SEO. Every Friday, they post a "Whiteboard Friday" video as part of a recurring series, diving into different topics under the giant SEO umbrella. Whether it's an analysis of an announcement from Google about a recent algorithm update, or a guide for keyword planning, the MOZ blog should be a go-to for any marketers or business owners looking to deepen their knowledge of SEO and learn how they can better integrate it into their overall marketing plan (if they aren't already).
2. Content Marketing Institute:
Content is an essential aspect of any digital marketing campaign. The Content Marketing Institute offers some of the best advice around in terms of how content can help your brand. From industry trends to best practices, their posts offer helpful advice on how to create the best strategies for your business and how your content marketing should play a role in the "bigger picture." One of their main objectives is to provide education to marketers, so there are plenty of events and research documents, as well as access to a lot of resources including eBooks and whitepapers. Any successful content marketing plan has undoubtedly utilized some of the expertise shared through the Content Marketing Institute-whether they realize it or not!
3. Marketing Land:
Marketing Land provides a lot of quality content on different topics and industry news. From updates in content management systems, to new features on social media platforms, their posts are informative and relevant. Recently some of their posts covered the CES Tech event in Las Vegas by posting panel discussions and blogging about different topics that were covered throughout the event. This live blog allowed people, who may not have been able to make it to the actual event, stay informed and become a part of the discussion even though they were not in attendance. Their blog lets you interact with various industry leaders, while providing their audience with content that is engaging and educational.
4. Econsultancy:
The insights on the Econsultancy blog range from the entire digital marketing spectrum, and even dive into more specific niche industries. The resources they offer provide practical advice for brands to market themselves online in a way that follows best practices but also integrates innovative trends. When it comes to innovation and the latest and greatest in digital marketing, Econsultancy always has it covered. Whether you're B2B or B2C, or work in fashion or healthcare, Econsultancy offers advice for marketing that nearly any business can apply to their tactics to help reach their own objectives.
5. Kissmetrics:
The Kissmetrics blog offers analytics and testing insights on everything you'd ever need when it comes to marketing. Data-driven marketing is truly their expertise. The team at Kissmetrics regularly examines statistical trends to create reports that can better inform brand's online performance. These posts help create solutions for companies looking to improve their online marketing, and a lot of their findings can help to shape the decisions made for a lot of companies as they try to achieve their marketing goals. Arguably the best part about their insights, and their real differentiator in comparison to blogs that are seemingly similar, is that nearly all of their thoughts are backed by corresponding metrics that support and provide reasoning for the advice they're giving.
6. Convince & Convert:
Convince & Convert offers a variety of resources including a website, blog, podcast, books, and ebooks. They are digital marketing advisors led by Jay Baer, and it is the perfect stop to learn more about digital advertising. Each of the articles are short and simple that get to the point of what they are discussing, while still remaining insightful and informative. Their articles help you look at your own content in a new way, and think outside of the box in regards to what opportunities you could be incorporating into your own digital marketing strategies. Their content, can help your own content.
7. Socialfresh:
What is great about Socialfresh's posts is that many of them include alternative media embedded in them. Most of them are podcasts covering the topic of the blog post that it is within, but others include videos and speeches or presentations at various events. This is a great blog for someone who may not have the time to sit and read multiple articles at a time. This offers you more than one way to consume the content that the blog is providing. It's an obvious choice to include some digital media in a blog that highlights digital marketing, and a welcomed alternative way to consume the information being presented. The diverse topics that are covered focus a lot on the power of social media and how the industry is evolving.
8. PR Daily News:
PR Daily News combines industry-related news with other top stories going on throughout the world that day. It keeps all the information you need to stay on top of things in one easy newsfeed as opposed to switching to a bunch of different outlets to learn about news topics from different industries. It hones in on communication and PR conversations and topics by highlighting tools, trends, and techniques to make you sharper, while making your job easier. It offers a nice blend of readings on content marketing, as well as tech information. This balance makes for a blog that is easy and enjoyable to consume a variety of topics at once, without anything getting too repetitive.
9. PSFK:
This amazing blog is one step ahead of the game. From gadget and tech coverage to marketing campaign insight and analysis, they offer a lot of quality information. Aside from being visually appealing, they pose questions and topics that are interesting and engaging to the curious reader. They provide interesting technology focused articles, and some predictions for the industry, while constantly remaining ahead of their field. They have a section of their blog that includes a number of downloadable trend reports that discuss " the future of…" a number of different industry-related topics. And forget about discussing marketing trends for 2016, these guys already have forecast for 2017.
10. Blue Fountain Media – The ROI Factor Blog:
Of course we have to include our very own ROI Factor Blog. We take pride in our work, and we enjoy discussing a number of different topics that shape the industry in which we operate. Our digital marketing blog prompts a number of different conversations from digital trends, to marketing innovation and best practices. We balance the scale between the importance of technical and results-driven marketing, and creative campaigns, and work to highlight everything in between through our bi-weekly posts. From strategy, design, and marketing, to website and mobile app development, you can find it all here at BFM.
["source=bluefountainmedia"]