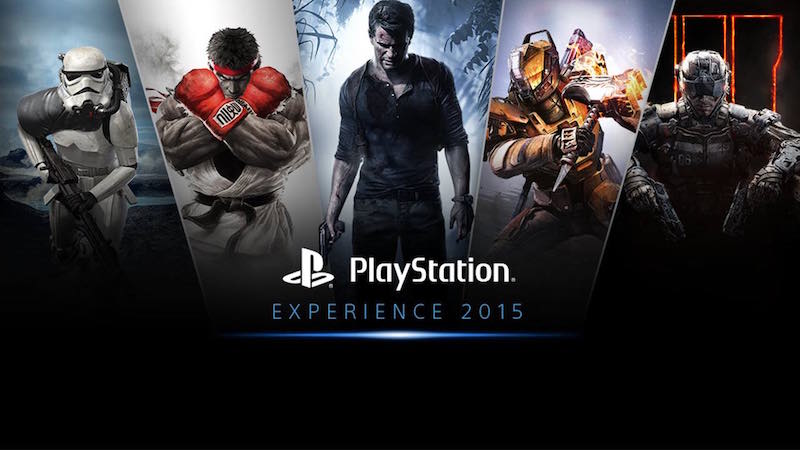 After spectacular E3, a decent showing at the Tokyo Game Show, and a more than satisfactory Paris Games Week, Sony's announcements for the year were rounded off with PlayStation Experience in San Francisco. It was similar to last year's event which debuted with a slew of indie titles and a few AAA games. Amidst a seemingly infinite wave of game announcements, here are important ones you need to know.
1) Uncharted 4 has dialogue options
An oddity for a series known for its action-packed set-pieces, PlayStation Experience showed off protagonist Nathan Drake doing paperwork before being interrupted by the arrival of his brother Sam who was assumed dead. The trailer explained why he's still alive and went on to display dialogue options while talking to Sam, giving you the option to tell him about Drake's adventures in the order you choose. For a game that's thrived on gunplay and exploration, this reveal showed off its narrative side with aplomb, making us all the more curious of what to expect when it hits in March next year.
(Also see: Uncharted 4 Multiplayer: Four Things You Need to Know)
2) The Final Fantasy VII remake looks superb
Final Fantasy VII and PlayStation Experience have a poor history together. Last year saw an executive from Square Enix Japan take to the stage in what was the worst bait and switch ever, showing off a video that implied a remake was in the works, only to announce the PC port was making it to the PS4. Fast forward a year which included an actual remake announcement at E3 2015 and an iOS version, the PC port was announced as now available on the PS4. Furthermore, we were treated to gorgeous gameplay and cut-scene footage of the Final Fantasy VII Remake. From redesigned characters to a real-time battle system reminiscent of Final Fantasy XV, there's a whole lot to look forward. Considering Square Enix's track record with the franchise, we're cautiously optimistic.
(Also see: Sony's E3 2015 Conference: The Last Guardian, Final Fantasy VII Remake, Shenmue 3, and More)
3) Yakuza 0 is all kinds of crazy
The latest in Sega's long-running open-world Japanese gangster themed action series takes place in heady 1980s. It's set in Tokyo with fast-paced hand to hand combat and a deep narrative. Quite possibly the most entertaining reveal of the event. More so considering that it will make it to the US in both physical and digital formats. No news if it will comes to Europe, or India for that matter, since the country falls under European management for Sega, at this time. This is because after the event the publisher tweeted that it could not confirm a Europe release for the game.
4) 2016, the year of PS VR?
While we're yet to get a release date for Sony's PlayStation VR headset, the company spent a vast portion of its keynote on virtual reality. From an awkward Tron-like demo to Dreamcast, PS2, and Xbox 360 rhythm game Rez announced for PS VR as Rez Infinite, there's a lot for VR fans to look forward to. Standout titles include the newest entry in Bandai Namco's flight combat series, Ace Combat 7 and the curiously Golem that had a girl controlling a giant of rock. Golem is helmed by Highwire Games, a studio made up of talent responsible for hits like Halo and Infamous. God of War studio Sony Santa Monica also got in on the action with The Modern Zombie Taxi Co. It is a VR game about driving zombie passengers from one location to the next in the face of chaotic pedestrian traffic made up of the shambling dead.
(Also see: PlayStation VR Due Next Year, Price Range Confirmed: TGS 2015)
5) The PS4 is a doubly fine machine
Tim Schafer, boss of Double Fine Productions took to the stage to make a flurry of announcements just a couple of days after unveiling Psychonauts 2 at The Game Awards. First up he showed off the remaster of well-loved adventure Day of the Tentacle. It is for the PS4 and PS Vita and has a March 2016 release window. He also announced Full Throttle Remastered another classic, for the PS4 and PS Vita. This was followed up by unveiling Psychonauts: In the Rhombus of Ruin, a stand-alone game for PlayStation VR.
(Also see: Psychonauts 2 Announced, Gives Gamers Investment Opportunities)
6) Ni no Kuni II Revenant Kingdom shows that traditional JRPGs are alive and well
Sequel to one of the better games of last generation, Ni no Kuni II Revenant Kingdom sports the same music, art style and character design that made Ni no Kuni: Wrath of the White Witch a hit. Surprisingly missing though is the involvement of legendary anime maker Studio Ghibli. The company was crucial in the creation of the first game. If the more than generous trailer was anything to go by, developer Level 5 hasn't missed a beat, leaving us little to worry about. Sadly this PS4 exclusive has no release date just yet.
7) Ratchet & Clank has a release date and new weapons
Ted Price, CEO of Insomniac Games was on stage to unveil an extended gameplay video for Ratchet & Clank – a remake to the PS2 classic. It looked fantastic with revamped controls, cleaner menus, and a host of weapons both new and old. Familiar ones such as guns that make your foes dance and fresh fare that allow you to turn your enemies into pixels were just some of the things you can expect. The game will hit on April 12, 2016 while the movie based on the game is due April 28. Given Sony's track record what with LittleBigPlanet 3 and Tearaway Unfolded not getting local releases in India, we do hope this changes with Ratchet & Clank.
Other announcements included a slew of smaller releases now available on PlayStation Network such as Nuclear Throne, The Bit Trip – a six game HD package, Bastion for the PS Vita, and free-to–play titles in Guns Up! and Fat Princess Adventures. Sony also announced Call of Duty: Black Ops 3 map packs will hit the PS4 first early 2016 (30 days ahead of other platforms) and partnering with the game's publisher, Activision for its e-sports initiative, the Call of Duty World League. Epic Games rounded off the event stating that Paragon, a multiplayer online battle arena game it announced last month for PC is coming to the PS4. Missing was more information on backwards compatibility, hopefully something Sony should give us more clarity on in months to come.
What was your favourite announcement of PlayStation Experience 2015? Let us know in the comments.
["source-gadgets.ndtv"]