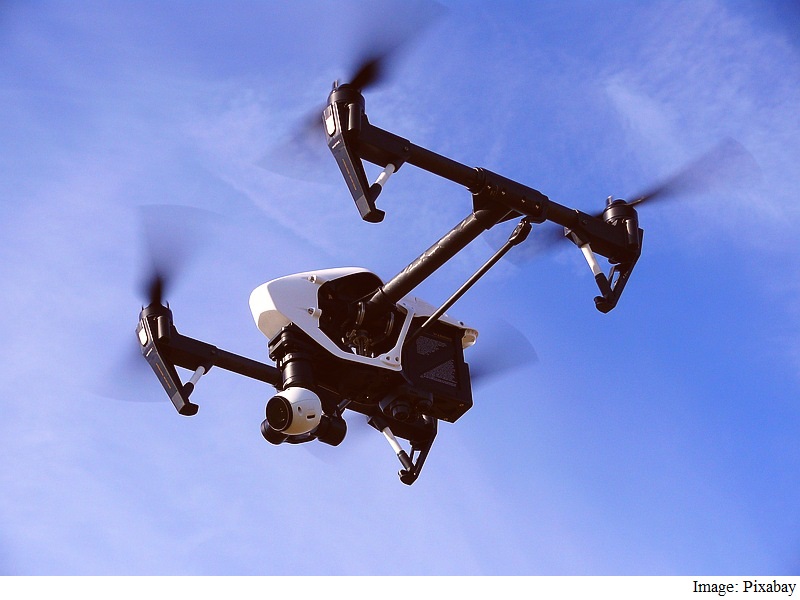 Twitter has not yet made any announcement on entering in to the unmanned aerial vehicles or UAV segment, but it appears to be working in that direction. The micro-blogging website last week was granted a patent by the USPTO that proposes a "messaging-enabled unmanned aerial vehicle" that can be controlled by tweets, and shares images or videos to Twitter accounts.
A company spokesperson when approached by CNBC about the patent, declined to comment but said, "Two words: Drone selfies." The patent also throws some light on how Twitter plans to make use of this feature.
"Account holders of the messaging platform may control the UAV with commands embedded in messages and directed towards an account associated with the UAV. Controllable elements of the UAV include UAV location, camera orientation, camera subject, UAV-mounted lighting, a UAV-mounted display, a UAV-mounted projector, UAV-mounted speakers, and a detachable payload," states the patent, which was filed back in June this year. It also talks about telepresence or interview functionality using the drone. It is also said that Twitter can use its Periscope app to capture and share events or interviews.
This year, we saw several companies testing their own version of drones for various purposes. Not only for pizza delivery, drones are now being also used to map glaciers and wetlands by scientists. Amazon is another e-commerce giant that has been testing drones to deliver packages. However, with advancement in drone technology the rules and regulations for them have also been stated. The US Federal Aviation Administration earlier this month released rules for drones that require registration of UAVs weighing more than 250 grams (0.55 pounds) and less than 25 kilograms (55 pounds). China alsoseems to be working on the same front.
["source-gadgets.ndtv"]