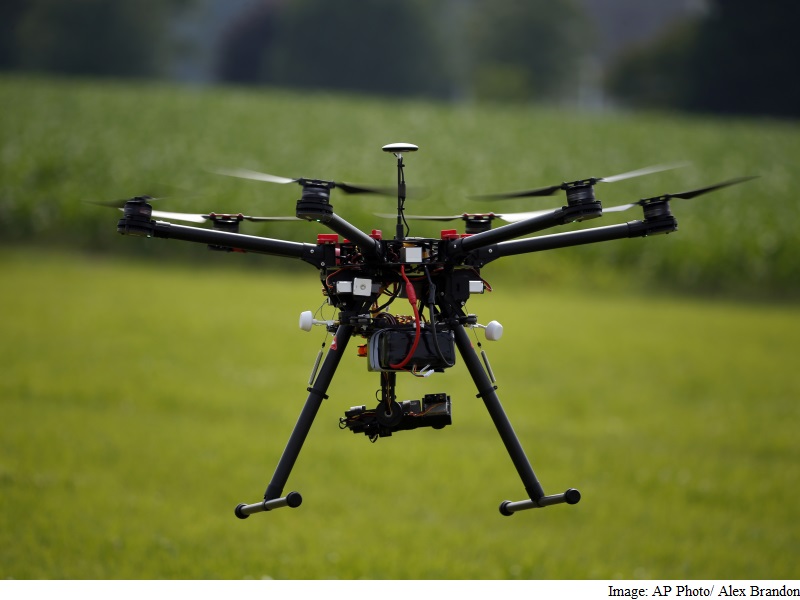 The US government says requirements to register drones will be simple enough that owners don't need to pay a "drone registration" firm to do it for them.
Some websites are advertising that they will register a drone for a $25 (roughly Rs. 1,650) fee.
The Federal Aviation Administration plans to require that most owners register their drones so that they can be identified if they crash or are caught flying someplace they shouldn't be.
A government task force that includes drone and aviation industry representatives is expected to release plans later this week on how people can register their drones.
The FAA said in a statement on Monday that drone owners should "think twice" before using a registration firm since the process will be no more difficult than registering any other product.
The regulator had in late October announced the requirement for registration of drones, following rising reports of close calls and safety risks involving the unmanned aircraft.
Pilot sightings of drones have doubled since last year, including near manned aeroplanes and at major sporting events, and there are reports of interference with wildfire-fighting operations, Transportation Secretary Anthony Foxx had said at a news conference.
The FAA now receives about 100 reports a month from pilots who say they've seen drones flying near planes and airports, compared with only a few sightings per month last year. So far there have been no accidents, but agency officials have said they're concerned that a drone weighing only a few pounds might cause serious damage if it is sucked into an engine or smashes into an airliner's windshield.
Toys and small drones that don't present a safety threat are likely to be exempt from the requirement. Drones that weigh only a pound or two (up to a kilogram) or that can't fly higher than a few hundred feet are considered less risky, but heavier ones and those that can fly thousands of feet pose more of a problem.
["source-gadgets.ndtv"]