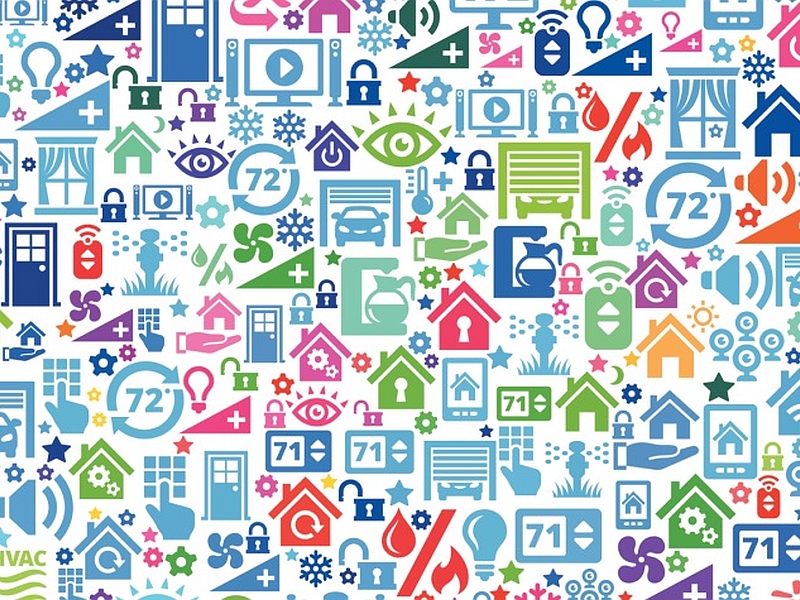 The Wi-Fi Alliance has announced a new flavour of Wi-Fi aimed at the smart home and Internet of Things devices. It is calling the new standard Wi-Fi HaLow (pronounced as "halo"), meant for products conforming to the new 802.11ah technology, and claims that it offers twice the range of standard 2.4GHz Wi-Fi, increased wall penetration, while consuming less power.
The non-profit organisation that dictates Wi-Fi standards and certifies Wi-Fi products hasn't disclosed all the specifications of the new standard dubbed 802.11ah, however, it adds that Hi-Fi HaLow will utilise the 900 megahertz (MHz) spectrum. This will give it low power requirements, as well as better penetration of walls and other barriers. This spectrum is currently unlicensed and largely used by devices such as microwave ovens and cordless phones.
The problem with standard Wi-Fi is that it utilises a lot of power. And while this doesn't seem like such a big issue with computers and your smartphones, miniature gadgets like most IoT devices, which have smaller batteries, can be significantly impacted by it. The organisation added that Wi-Fi HaLow can also travel through walls, floors and many other obstacles more efficiently.
With the increased range, the new standard is specifically meant to address requirements of IoT, smart home, and smart city devices likes sensors and wearables. "Wi-Fi HaLow is well suited to meet the unique needs of the Smart Home, Smart City, and industrial markets because of its ability to operate using very low power, penetrate through walls, and operate at significantly longer ranges than Wi-Fi today," said Edgar Figueroa, the President and CEO of the Wi-Fi Alliance in a statement .
One of the issues with IoT devices, a still nascent category, is that they don't offer much-sophisticated security — as seen in many recent security breaches. The Wi-Fi Alliance assured that Wi-Fi HaLow will support multi-vendor interoperability and strong government-grade security.
Interestingly, the 802.11ah standard will work fine alongside the standard Wi-Fi protocols that operate at 2.4GHz and 5GHz radio bands, as well as standard IP-based connectivity. The organisation expects to begin certifying products around 2018. "Many devices that support Wi-Fi HaLow are expected to operate in 2.4GHz and 5GHz as well as 900MHz, allowing devices to connect with Wi-Fi's ecosystem of more than 6.8 billion installed devices," the statement added.
["source-gadgets.ndtv"]