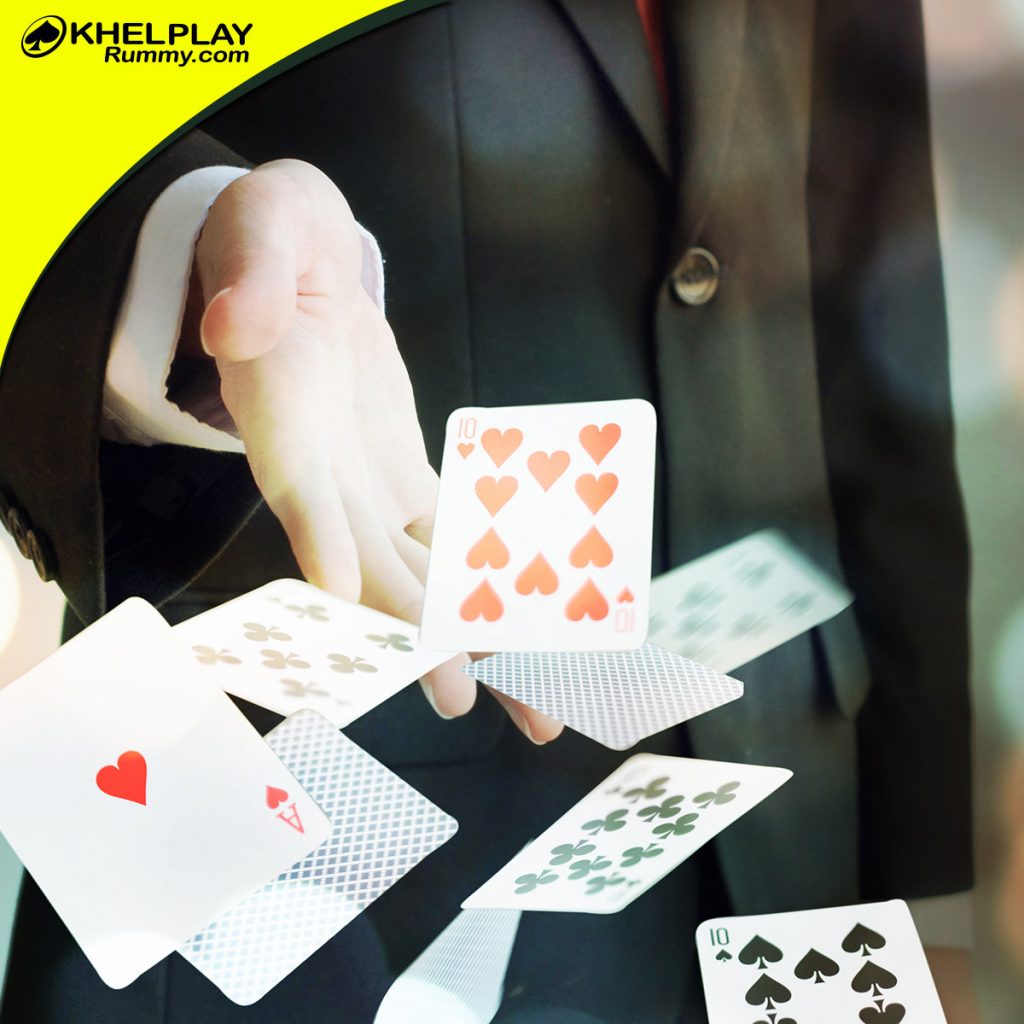 If you are an online rummy lover, then do get a mobile app for the game. You can look for an application which is suitable to your device. This must allow go with the operating system of your device. So, the best option is the one that does with Android and iOS. For a better experience, it should also allow you to join multiplayer tables. And now what if we tell you all these may come for no cost at all?
Yes, you read it right. You can now access Khelplay Rummy App, compatible on different platforms. It lets you play for no charges at all. Also, if you want to enjoy real cash rummy, it gives you facility to even that. You can download this application for free on your mobile. You may even get it for any other device such as tablet, personal computer, laptop, etc.
Here are some of the Khelplay Rummy features that will interest you:
Attractive User Interface
Did you want a rummy app that gives access to all important facilities at one page? Well, now you have got it. With the gaming application, you can check your account. You can make a deposit, withdrawal on fingertips. You can select any avatar you wish. These look cute, amazing, and realistic. You can also learn about recent notifications on your dashboard.
Also, you can look for different variants of the game without much of a hassle. You can go to practice games. Or, you can even opt for the cash ones. It is purely your will as to which format of the play you want at the moment.
Exciting Avatars to Choose
At several websites and applications, gaming is boring. This is because, you cannot actually select a photo for your profile. But, in this Indian Rummy platform, you can choose from a number of avatars. Depending on your mood or need, you can pick just any. You may also change it anytime as per convenience. It adds fun to your play.
The graphical representations also ensure your privacy and safety. You can keep your identity secured, as well as make the most of the internet experience. The icons for profile image are exciting. You will totally love those.
Unlimited Play
If you want to play the card games 24 x 7, you can do so. This is because there is no restriction to the play time. You can be on the platform for hours together, no questions asked. You can also unlimitedly access the games. Especially, practice games are your best bet. Here, you have nothing to lose as there are no stakes. Also, you can refill the practice chips without spending a penny.
You feel like getting into a rummy game at late night? You feel like doing so in the early morning or any time of the day? Yes, you can have it the way you need, any minute of the day and that too every day.
Seamless Transitions Between Devices
What if there is a power-cut when you are playing the card game? What if the internet connection goes off? You do not have to worry at all. With rummy online on mobile app, you can transition between devices easily. You can resume a game that you were playing on the computer on the gaming app on tablet, mobile, etc. The advantage is, you get to resume from the spot you left.
Thus, you can enjoy an uninterrupted game. This just takes your gaming experience to the next level. As there is no need to drop out from the current session, you can continue playing till the very end. You can now live up to the ultimate rummy desire with endless games.
Instant KYC Verification
For a secured gaming, the app may mandate KYC verification of your documents. This is important in case you win any monetary reward. You will have to verify the identity and address proof especially for withdrawals. The process is simple and does not take much time. You do not have to make any physical visits to bank or the Khelplay Rummy office.
After the verification of KYC, you can be assured of complete privacy. No other third party can see your information. This is for the papers you submit, profile details, and financial information during transactions.
Easy Deposits
If you play free rummy, then you do not have to necessarily make any deposit to your account. The deposit is required only when you want to play the cash games. Here, you will have to provide a buy-in before entering the game. The same is mandatory for buy-in tournaments. But the amount you give here is minimal.
It is a lot lower than the promised prize amount if you are one of the winners. Also, you may win additional bonus or points. This facility is available for the first ever deposit in your gaming account. So do not let go of this opportunity at all.
Win Monetary Prizes
At one place, you can have a good time playing the games for no charge at all. At another, you can also give a buy-in for participation. This is necessary for cash games and tournaments. Here, you will receive a prize amount if you are in the winning circle. For best results, you need to know how to play rummy like a pro. As there are stakes in the game, usually only the experts join in.
You will get the monetary prize as per your position at the end of the game. For instance, the first ranker will get maximum amount, the second ranker a little less, and henceforth. Read the terms and conditions of the winnings before buy-in.
Quick Withdrawals
The winnings from a tournament or a regular game is transferrable to bank account. So, you can make withdrawals within a few minutes from your gaming account to the bank. This requires not much of an effort. You can add the bank acc. to your gaming profile. And then transfer the winning amount within a click.
There will be a small step to verify the transaction. The verification of transfer ensures security. It is advisable to check for the rummy rules for withdrawals before you make any. This way, you will know how to manage your monetary rewards on the Khelplay Rummy app.
Invite Others
You can invite people on the rummy app. You may get an invitation link or code to send to contacts. When the contact joins through the referral, then you both earn bonus points. These points are usable to play for money on the platform. This is like a pot of gold. So, grab the chance of adding more bonuses to your gaming account. You do not even have to spend anything from your pockets.
Live Chat Support
If you want to talk to the customer executives, then there is a live chat support service. This is readily available and you can use it any time. This helps resolve any issues you may encounter on the app or website. The application has a list of frequently asked question (FAQs). But you can also take help of the chat support for any queries.
To Conclude
The above-mentioned features help improvise your playtime on Khelplay Rummy. You can either check out the games on the web platform. Or you can also download the app on your mobile phone, computer, or device. You can also welcome others to the app and play among them.