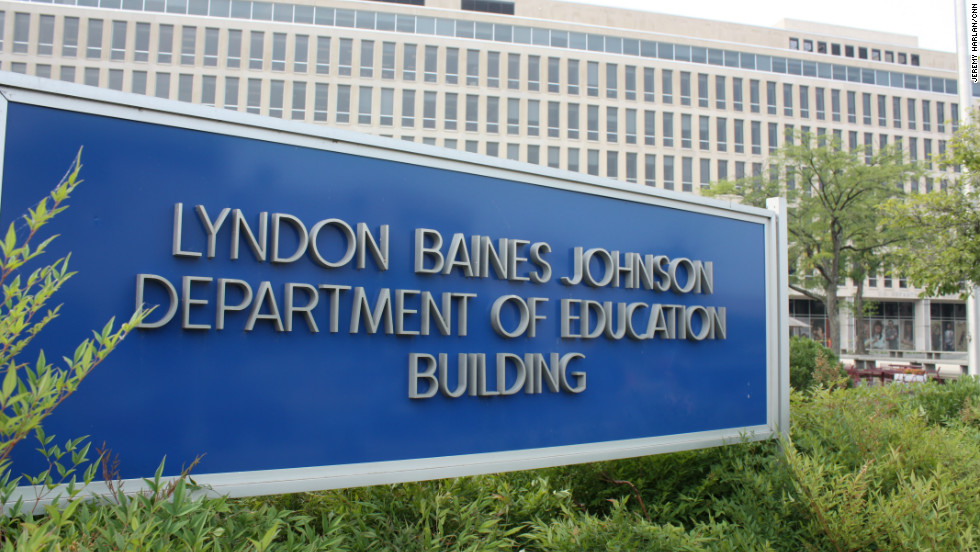 The office of an African American diversity change agent at the Department of Education was vandalized this week, department employees told CNN on Friday.
One employee said the woman's diploma had been knocked down and that some figurines in her office had been broken.
"She had some dolls in her office that were decapitated," the employee said, adding that the recently appointed agent was out of her office when the incident occurred.
A department official confirmed to CNN that the incident targeted an African American woman's office.
Education Department spokesperson Angela Morabito confirmed to CNN that there was an incident "involving an employee's personal belongings on the third floor" at the agency.
"Secretary (Betsy) DeVos took immediate action, including referring the case to Federal Protective Services for a comprehensive investigation, increasing building security, and most importantly, ensuring the impacted employee was supported," Morabito said. "Because this is an ongoing law enforcement matter, it is inappropriate for us to comment any further on specifics."
The diversity change agent program "trains employees involved in the program to foster a more inclusive workplace," Morabito said.
["source=cnn"]