Sigh. We're not even entitled to our own outrage.
Last week, a video showing a middle-aged woman calling a young woman "lascivious" for wearing cosplay on the Beijing Metro attracted millions of views, sparking online debate about public civility. But as it turns out, the dama in the video wasn't the only one quick to judge; the video has been revealed to be an online marketing campaign.
READ: Woman Slut-Shamed for Wearing Cosplay on Beijing Metro
Earlier this summer, online retailer womai.com began running subway advertisements on Line 10. The ads had to do with keeping cool in summer, and made claims that Beijing's subway are the "coldest" (a claim that also – by some sheer coincidence, we're sure – showed up on a local TV show).
The ads look like this:
This same advertisement also happens to be featured in the slut-shaming video. It appears above the disapproving auntie, who never moves from her position.
That ad looks a lot like this womai.com ad: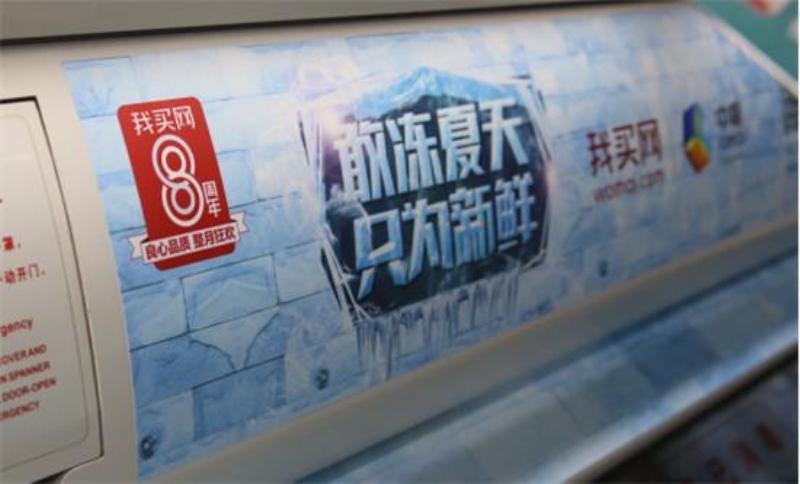 The video initially caused confusion over whether or not it constitutes online marketing because the womai.com ad is obscured by a more prominently featured product: the cosplay itself.
Some people believed the video was promoting the Chinese MOBA video game Glory of Kings because the woman is dressed up as one of its characters: Chinese historical figure Wang Zhaojun. And yet, this theory fails to live up to scrutiny because the auntie in the video actively blames cosplayers for the moral decay of children – not a message a video game company wants to market itself with.
The truth behind the video was revealed by none other than the cosplayer herself.
On her Weibo account, cosplayer "@凝黛Incenso_" said she was shocked at how popular the video had become. And, because it had become viral, she now wanted more money than the RMB 900 she was paid for her role.
Online sleuthing also turned up this gem of a photograph that showed all the actors smiling together:
And now that we're given a frontal view of the cosplayer, there may be some truth to the auntie's criticism that the cosplayer is showing more than a bit of skin, as seen in this shot taken on the subway: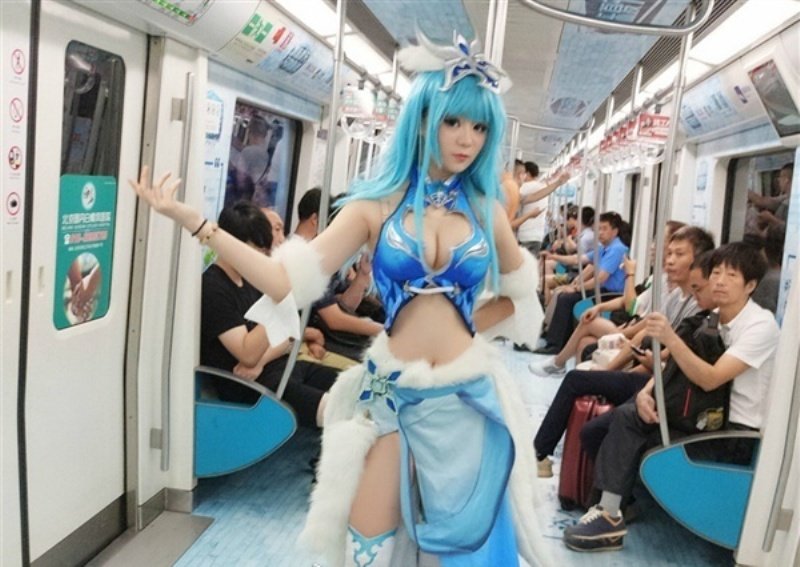 Both the cosplayer and the auntie say they didn't know how the video was going to be used as online marketing that would make them famous beyond their imagining. The video has amassed 30 million views since it debuted last week.
Sadly, we have been hoodwinked, but hey, at least now we can see things from the auntie's perspective (fake as it is).
["Source-thebeijinger"]