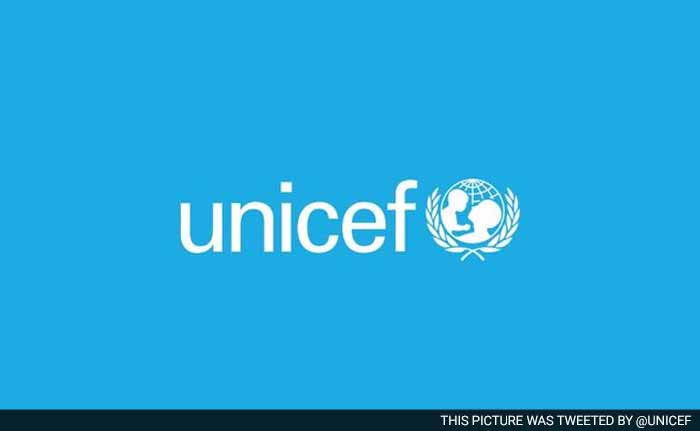 LAGOS, NIGERIA: 
The Boko Haram insurgency has kept more than one million children out of school, the UN children's agency reported today, highlighting fears that a lack of education will fuel further radicalism in and around Nigeria.
Over 2,000 schools are closed across Nigeria, Cameroon, Chad and Niger, while hundreds of others have been attacked, looted, or set on fire by Boko Haram jihadists in their quest to create an independent ISIS, said UNICEF.
Nigeria's President Muhammadu Buhari has given his military commanders until the end of the month to end the Boko Haram insurgency, but even if victory is possible analysts say his government will have to contend with social turmoil stemming from a generation of children who have not gone to class.
"The longer they stay out of school, the greater the risks of being abused, abducted and recruited by armed groups," said Manuel Fontaine, UNICEF regional director of West and Central Africa.
Boko Haram fighters stormed a school in the remote northeastern Nigerian town of Chibok on April 14, 2014, seizing 276 girls who were preparing for end-of-year exams in an abduction that shocked the world.
Since starting to wage war on the Nigerian government in 2009, Boko Haram — whose name means "Western education is forbidden" — has targeted schools, students and teachers.
"It fulfils their initial mandate, which is to topple Nigeria's secular government and the Western tenants which underpinned that governance structure," said Ryan Cummings, security analyst at Red24, a risk consultancy firm.
Between bloody raids and incessant suicide bombings, Boko Haram has severely damaged what little infrastructure existed in Nigeria's impoverished northeast at a time when the commodity dependant country is facing a cash crunch thanks to plunging oil prices.
'Years To Fix'
In the northeastern state of Borno, militants destroyed $1 billion (914 million euros) of infrastructure, including hospitals, bridges, roads and homes, reported Governor Kashim Shettima in September.
The amount of "funds required for the rehabilitation, reconstruction and resettlement of our people is so enormous," Shettima said.
Eradicating Boko Haram will not solve the education issue in the region, said Yan St-Pierre, terrorism analyst at Modern Security Consulting Group.
"There was already a problem with getting kids to school on a regular basis that simply became worse once Boko Haram emerged," said St-Pierre, speaking from Berlin.
"In so-called liberated areas it's been difficult to restore functioning infrastructure," said St-Pierre, "that's why we're talking about a generational problem now, the structural problems, the financial problems, this is going to take years to fix."
As the Nigerian military wins back territory in the country's northeast, some schools have been able to reopen, according to UNICEF, yet many are overcrowded and lack the necessary supplies for children to learn.
Other areas are still too unsafe to resume class, with Boko Haram threatening in December to mount mass abductions of students, according to Nigerian officials.
["source-ndtv"]