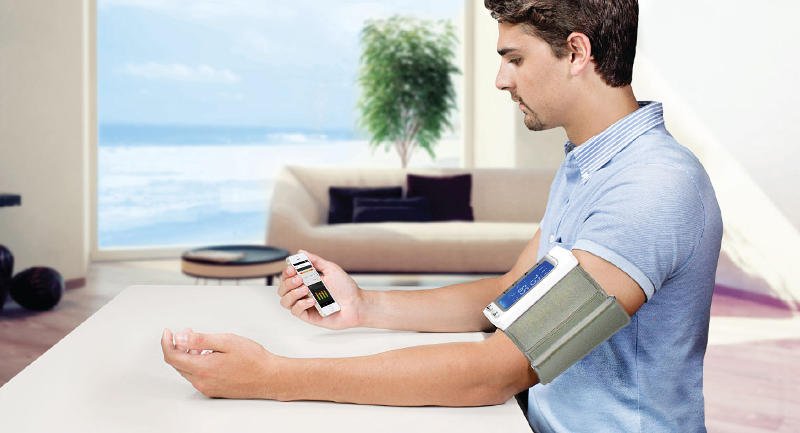 Bengaluru-based IoT healthcare startup Cooey, which wants to be the 'WhatsApp for Healthcare', launched its wireless body fat analyser and blood pressure monitor on Flipkart earlier this month.
Cooey's WHT1-808-B1 Wireless Bp Monitor (seen below), priced at Rs. 3,950, connects with Bluetooth 4.0-enabled smartphones running Android 4.3 Jelly Bean and above. The device syncs the wearer's blood pressure (both systolic and diastolic) readings automatically with the smartphone through an app, and readings can be monitored by medical professionals and loved ones on Cooey's website. The Wireless Bp Monitor is fitted with a Irregular Heartbeat Detector, a hardware module that is able to detect pulse irregularities.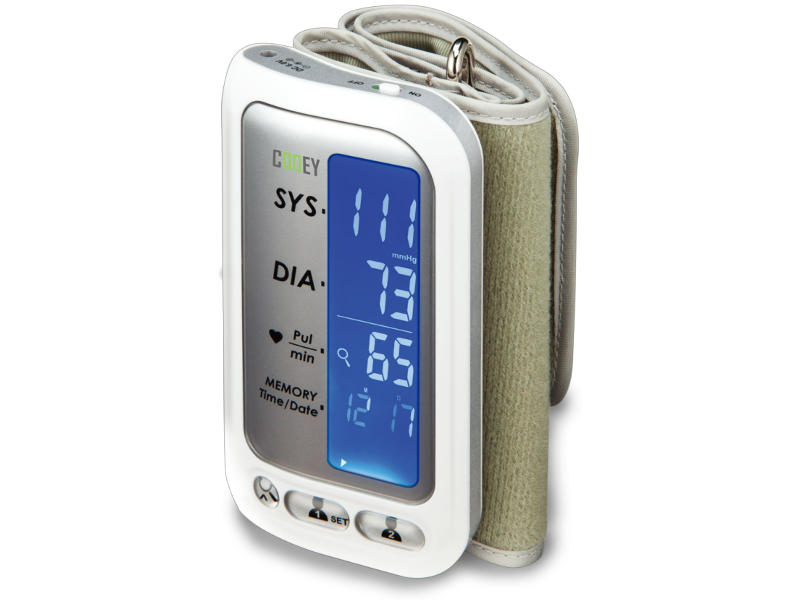 Weighing 110 grams, and has an accuracy rate of more than 95 percent, according to its product specifications. It currently only pairs with with Android smartphones and tablets, while the iOS app is expected to launch by January, said Manu Madhusudanan, CEO and Co-Founder of Cooey, speaking to Gadgets 360.
The Cooey WBT1-357-B Wireless Body Fat Analyzer (seen above), priced at Rs. 3,699, on the other hand can measure weight, body water, muscle mass, BMR (Basal Metabolic Rate), Body Fat, Body mass, Visceral fat, and calculate the BMI (Body Mass Index), and syncs the data on the cloud and on the smartphone app.
The Smart Glucometer, which syncs to the smartphone through a 3.5mm jack is expected to launch in the second week of December, Madhusudanan said.
The year-old startup, founded by Madhusudanan and Prabhakaran T P, wants be the go-to app for management of blood pressure and heart disease.
Prabhakaran said that the startup was entering into partnerships with diabetes healthcare providers to provide engagement features into the app. "We want to gamify this engagement. We are building a pedometer in the app itself as people always carry their cellphones these days," He said.
"Blood pressure and diabetes are the root cause of further ailments and heart disease. India is considered to be the diabetes capital of the world. The app can help them manage their chronic disease," said Prabhakaran, adding that his app will be able to suggest patients alternatives to what they are eating, based on a calorie chart database of over 6,000 food types of dishes, including Indian cuisine.
["source-gadgets.ndtv"]