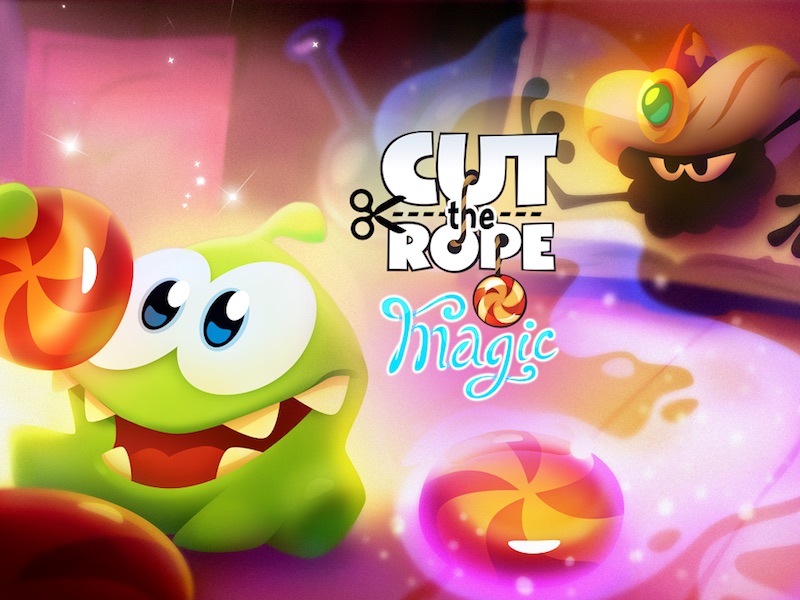 Cut the Rope developer Zeptolab has released yet another game featuring franchise mascot Om Nom. Cut the Rope: Magic features the green blob going through the usual set of physics and logic-based puzzles that made Cut the Rope, Cut the Rope HD, Cut the Rope 2, Cut the Rope: Experiments, and Cut the Rope: Time Travel quite addictive.
The latest gimmick to have you checking this out is that Om Nom can turn into an assortment of creatures. These include being a bird, dinosaur, fish, or a mouse. Each of them have a different move set, making progress through a level dependent on smart use of the creature available.
The game is free on Android with micro-transactions running from Rs. 10 to Rs. 6,489 which allow you to buy in-game currency. And if you're not interested in spending your money, the game rewards you with in-game currency for watching ads quite similar to Angry Birds 2. The iOS version is for Rs. 60
With 100 levels at launch we won't be surprised if Zeptolabs adds even more. And if you thought this was the end of Om Nom's adventures, think again.
ZeptoLab has partnered with local mobile games company Nazara to publish Cut the Rope. The Mumbai-based company will have exclusive rights to publish games in the Cut the Rope series in the Indian subcontinent. According to a prepared statement issued by Nazara, the publisher would "massify" the Cut the Rope brand in India by "bringing lot of local culture nuances inside the game besides localising the game to solve the unique infrastructure related challenges faced in Indian ecosystem."In most cases, this usually translates to a smaller download size and availability of the game on app stores other than Apple's App Store and Google Play. We won't be surprised to see Om Nom's adventures taking an Indian flavour such as Diwali themed levels.
["source-gadgets.ndtv"]