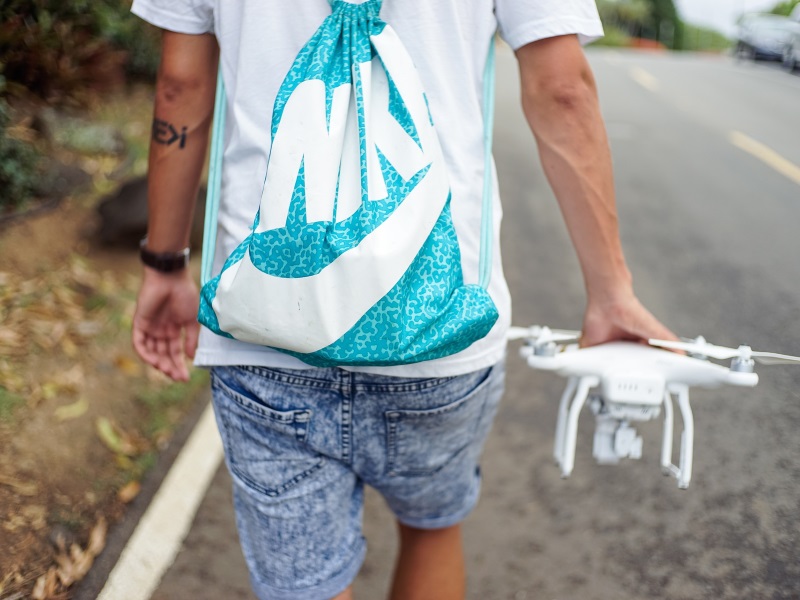 Drone owners in China are in for a tough time after the People's Liberation Army (PLA) pledged to tighten monitoring of such aircraft, the media reported on Tuesday.
Shen Jinke, spokesman for the PLA Air Force, said that to safeguard airspace security, the Air Force, in cooperation with civil aviation and public security departments, will enhance the management and control of small unmanned aerial vehicles that fly at low altitude and slow speed, the China Daily reported.
In recent years, flights of small drones have become rampant across the country despite the government's efforts to handle the problem, Shen said, adding that some of the flights have threatened the safety of military and civilian aircraft.
Shen's remarks followed a number of unapproved flights by unmanned aircraft that posed potential threats to operations of military aircraft.
On November 17, a PLA Air Force helicopter unit in Hebei province found during a training session that a drone was illegally flying near the unit's airport. Helicopters were sent to force the aircraft to land, and soldiers were sent to assist the police in nabbing the drone's ground controllers.
An investigation found that the drone was owned by an aviation technology company in Beijing and that the flight was not reported to or approved by any civil aviation or military authority.
In recent years, unapproved drone flights have made headlines, including one that forced an airport in Zhejiang province to close for nearly an hour, delaying 18 flights, and one that affected the landing of nearly 10 flights at Beijing Capital International Airport.
["source-gadgets.ndtv"]