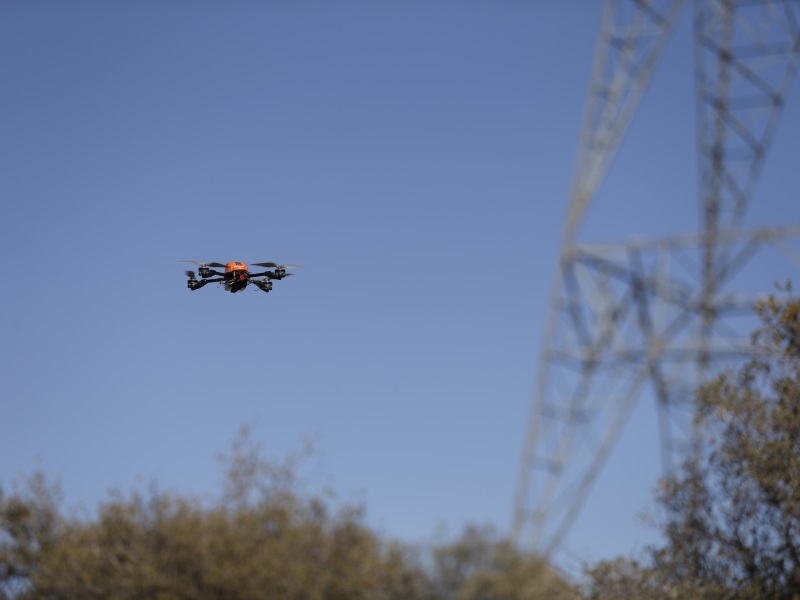 Gail (India) Ltd. would use drones and satellite imagery to map and monitor its pipeline network while expanding its Sahyogi (partner) scheme to detect/prevent encroachment and terror attack threats, a senior official said.
"In 10-15 days, we will issue a tender for drones to monitor our 200-km long pipeline in Madhya Pradesh's Chambal area," Ashutosh Karnatak, director (projects), told IANS.
The senior official of India's largest natural gas pipeline operator was here to address a three-day CORCON 2015, an international conference on corrosion, that concluded recently.
Karnatak said once successful, the drone experiment would be implemented in other parts of the country.
He said satellite imagery of Gail's pipeline network would also be obtained for effective monitoring.
The company's pipeline network is already monitored through closed-circuit cameras at a cost of around Rs.25 crore.
As for threat of terror attacks, Karnatak said the company's Sahyogi scheme would also act as a safeguard against terror attacks, apart from detecting and preventing encroachment.
"We will soon roll out Sahyogi scheme across the country. Our pipes are laid along several villages. Under the Sahyogi scheme, villagers concerned are enlisted to inform us about encroachment along the pipelines," Karnatak said.
Currently, the scheme has been implemented in Andhra Pradesh.
"We remove the encroachment with police help. Petty shops or small eateries on our land are relocated after payment of a small compensation," he said.
"In case encroachment cannot be removed in such manner, we safeguard ourselves through a legal process, making it clear that encroachers can't claim compensation in case of any untoward incidents," the Gail official added.
There are around 500 encroachments on Gail land at present, but 30 encroachments at different places have already been removed.
The company has built a large network of natural gas pipelines covering more than 10,900 km, apart from two liquefied petroleum gas pipelines with a total length of 2,040 km.
About laying the pipelines along the highways where security monitoring would be better compared with pipes criss-crossing through farmland, he said: "The company is not averse to laying pipelines along the highways."
"Overseas, separate ducts are provided along the highways for gas pipelines. We have to see the safety aspects as well, while deciding on pipelines along the highways," Karnatak said.
The Tamil Nadu government and state farmers had opposed the company's plan to lay Kochi-Mangalore natural gas pipeline through farmland in seven districts of Tamil Nadu. The state government maintained that Gail could lay pipeline along the national highways and not through farmland.
"Let the Tamil Nadu government decide the route where the pipelines are to be laid," Karnatak said.
With Gail pipelines having a lifespan of 25 years, the company has hired external experts for monitoring their internal and external corrosion.
In June 2014, an explosion in Gail pipeline in Andhra Pradesh due to internal corrosion killed 29 persons.
He said the quality of gas was monitored to prevent internal corrosion in pipelines.
As to the new projects, Karnatak said the first phase of the Rs.10,000 crore Jagadishpur-Haldia pipeline has begun. The project is expected to be completed by December 2018.
The official said the company could deliver a project in 24 months, irrespective of the length of pipeline to be laid.
"If all things are in place, we can lay 1-1.5 km of pipeline per day," he said.
["source-gadgets.ndtv"]