As the U.S. continues to reckon with a widening income gap between the wealthiest Americans and marginalized communities, politicians and advocates have often cited education access as one of the greater contributors—and potential solutions—to the problem.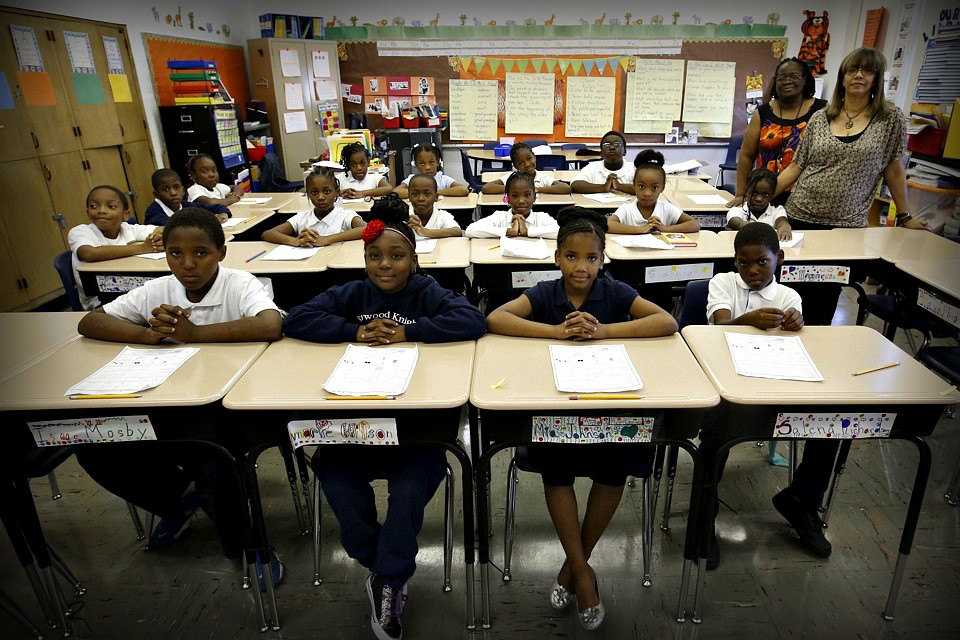 Improving educational opportunities to shrink income disparities depends on increasing the resources available to school districts. But funding alone is not enough to equalize access to a quality education. Schools need new and innovative approaches to turn resources into student results that beget success in the world beyond the classroom. A look back at historical challenges to education access demonstrates how far the U.S. has come, and highlights the obstacles facing students today compared with those of prior generations.
Access to education in the U.S. has improved for demographic groups across four important categories: race, class, ethnicity, and gender. But progress on these fronts has been slow and contentious. Historically, local, state, and federal leaders have instead used education as a tool to control minority populations.
These experiences extended to larger immigrant groups as well, such as theWWI-era pressure on German-American parochial schools in Texas, California, the Midwest, and major cities throughout the Northeast to forgo their ties to German culture. This discrimination grew to include forbidding non-English instruction to students of German descent, as politicians and the American public questioned whether schools founded by ethnic religious orders could be loyal to the U.S. in a time of war.
["source-theatlantic"]