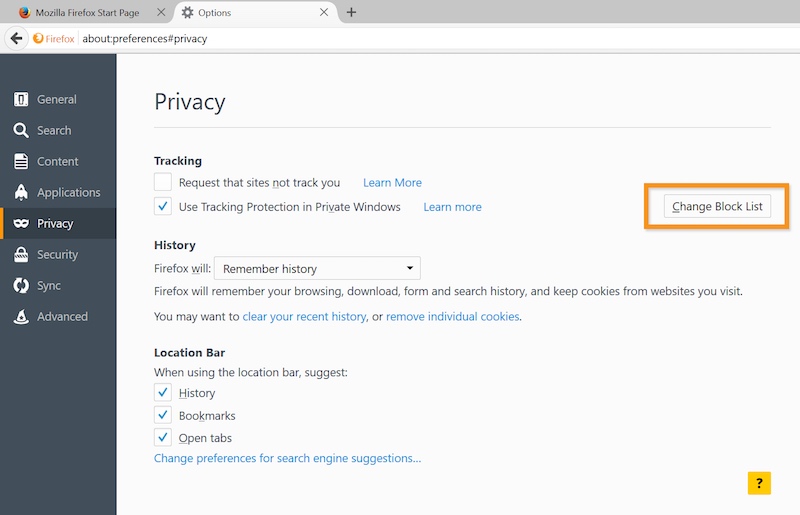 Mozilla has updated its Firefox clients for Windows, Mac, Linux, and Android to version 43, and added a range of new features. The Windows client now includes a 64-bit version, while all versions can now choose a strict blocklist to strengthen the new Tracking Protection feature in Private Browsing – introduced with Firefox 42. Firefox for Android, on the other hand, gets improvements to the reading list, accessibility features, and more.
Mozilla, which already offers a 64-bit version Firefox client on Mac and Linux, announced on Tuesday that it is releasing a 64-bit version of the Web browser on Windows. The new version, which works onWindows 7 or above version, should offer faster execution, and improved security. In general, it will be faster as it can access hardware registers and instructions faster than ever before.
A 32-bit version of the client can only use 4GB of address space, which certainly isn't good enough for handling large Web applications. As our reliance on the cloud-based services continues to grow, and we continue to see the increased proliferation of 64-bit hardware and software both in the PC and mobile spheres, the 32-bit version would become obsolete technology in the coming years.
Mozilla noted that the 64-bit version of Firefox for Windows currently offers limited support for plugins. This, in turn, could make some websites that need plugins to work incompatible when tried on the new Web browser.
The other addition is the ability to use the Private Browsing feature to block a wider range of Web trackers. The browser now offers users an option to block additional trackers with a 'strict' setting. The company's blog post elaborates, "A basic protection list is on by default in Private Browsing with Tracking Protection and it shields against many ad, analytics and social trackers. If you want increased protection from tracking, Firefox now allows you to choose a 'strict' protection blocklist which will block additional content trackers such as those often found in video, photo and embeddable content. Choosing this list comes with a tradeoff because Disconnect has received reports from users of some sites not working properly and in some cases being unusable, when this 'strict' list is used."
The other major addition in the Firefox 43 client for Windows, Mac, and Linux is the ability to choose your search engine from the address bar (Mozilla likes to call it Awesome Bar).
Firefox for Android, which has also been updated to version 43, now offers the ability to have tab audio indicators. Users will now be able to know which tabs are producing sound. The feature was rolled out to the desktop client recently with Firefox v42. In addition, users can now mark read/unread items in reading list section. The company says that Firefox client has also received some improvements when scrolling, zooming, and context menu in Talkback screen reader. Users can also include the URL of the webpage they are on when sharing text.
["source-gadgets.ndtv"]