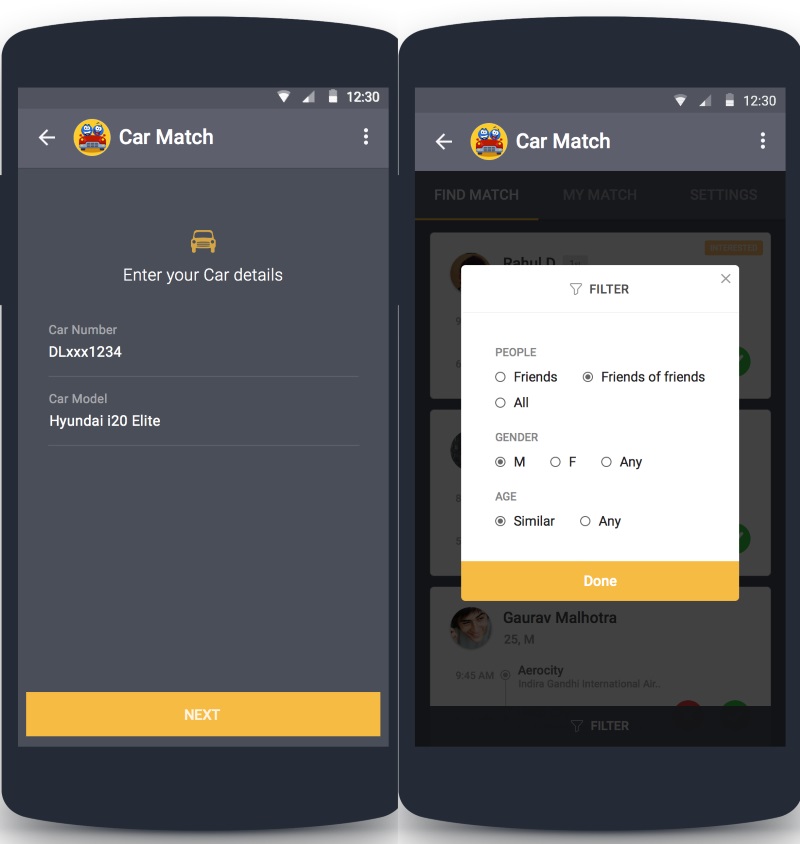 Hike on Monday launched Car Match, a "micro-app" within Hike to help users share rides with friends during the ongoing odd-even scheme in the national capital.
The Car Match "micro-app' matches odd-numbered cars with even-numbered cars in a user's vicinity, it also ensures that car categories are as similar to each other as possible.
With Hike's Car Match app, enabled for all Delhi numbers, commuter-partners have the flexibility to choose each other after chatting with them, thus helping them make decisions about having safe rides.
To reap the benefits of the app, a user needs to open Hike and select the Car Match option. Then the user is asked to fill in the basic details regarding location, car number, and the journey.
Hike will generate possible matches according to the profile and preferences enabling the user to choose match(es), chat and finalise a commuter-partner to share a ride with.
In an emailed statement, the company said, "Hike Messenger is built for the unique needs of India and Delhi is a key consumer market"
Hike was last in the news earlier this week when it alleged that Facebook had been blocking some of its ads. A Hike spokesperson told PTI, "Advertisers have, among other options, the option to 'Send people to your website'. A few weeks back we were suddenly blocked from using this option, while we were able to use other non-action led options." The spokesperson added that when queried, the social giant responded by saying, "There are specific products and services that cannot be advertised on Facebook – looks like Hike is one of these. Unfortunately, you will not be able to run these ads." Facebook has not yet publicly responded to Hike's allegations.
["source-ndtv"]