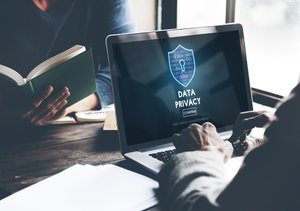 Marketing, and levels of data transparency, may take strides forward thanks to blockchain.
Blockchain technology is rapidly moving in on many industries. While it's usually discussed in the financial and banking realm, there are many implications of blockchain outside of traditional markets.
According to Statistica, in the telecommunications, media, and technology sector, blockchain research is well underway. Of this group, 40 percent noted they are in the awareness phase or becoming educated on the technology. Thirty-nine percent said they are experimenting with blockchain or creating proofs of concept, and 12 percent are already deploying blockchain technology and using it in their business.
Since blockchain is so synonymous with finance, many wonder how marketers would even use this technology. Is there a place for blockchain technology in marketing? It turns out, yes, there is. Blockchain has the ability to change how marketers collect and use data, how they address customers and how they manage ads. Here's a look at the impact blockchain will have on digital marketing.
["source=business"]