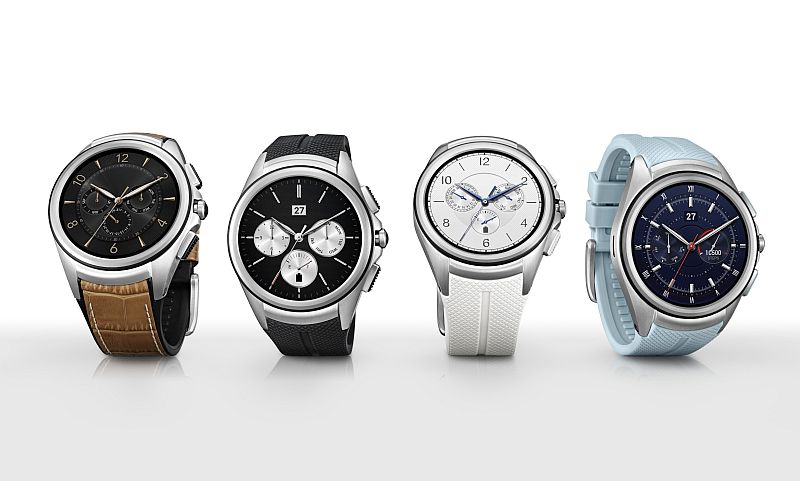 LG last week announced the halt of sales of its recently launched Watch Urbane 2nd Edition LTE citing a "hardware issue" but did not give any details. The company has finally revealed its reasons.
The South Korean consumer electronics giant said the LG Watch Urbane 2nd Edition smartwatch has a faulty screen component that can bring down the device's display quality over the course of time. "During aggressive testing over thousands of hours under severe conditions, it was revealed that this component failed to meet LG's quality standards and could potentially impact our image quality over the life of the device," said the firm to Telegraph UK.
It added that the particular component has never been included in any of the previously-made smartwatches by LG. However, it did not elaborate any further. "For competitive and supplier relations reasons we are not in a position to communicate the specifics of the issue that led to this decision. However, what we can share is that the hardware issue was related to a new advanced component that we had incorporated in the device that had never been used in an LG wearable device before." As for the user safety it said, "The issue in question has no bearing whatsoever on the safety of the device or the wearer."
LG however, did not reveal when it will replenish the Watch Urbane 2nd Edition LTE stock.
AT&T, which started selling the timepiece last week, is offering a refund to users who already purchased the wearable device or an option to exchange it with another smartwatch, as per previous reports. Verizon is also said to have put the sales on hold.
The LG Watch Urbane 2nd Edition is being touted as 'the first Android Wear smartwatch to feature cellular connectivity'. It is also the first to run Google's latest Android Wear OS update, which nowincludes cellular support.
To recall, the smartwatch features a diameter of 44.5mm and a stainless steel body along with a durable hypo-allergenic TPSiV elastomer band. The new LG Watch Urbane packs a lot of upgraded innards compared to the first-generation Urbane smartwatch. It features a 1.38-inch P-Oled display with a screen resolution of 480×480 pixels with a pixel density of 348ppi. The second-generation Watch Urbane also features a bigger battery of 570mAh and also boasts of a Power Saving Mode.
The smartwatch sports three buttons on the right side to access shortcut settings such as contacts, LG Health and apps list. Other specifications include a 1.2GHz Qualcomm Snapdragon 400 processor; 4GB inbuilt storage; 768MB of LPDDR3 RAM; Bluetooth 4.1; Wi-Fi; LTE, and 3G connectivity features. It includes accelerometer, gyro, compass, and barometer sensors.
The LG Watch Urbane 2nd Edition smartwatch comes with dust and water resistance with IP67 certification.
["source-gadgets.ndtv"]